Cabling without a Cable Needle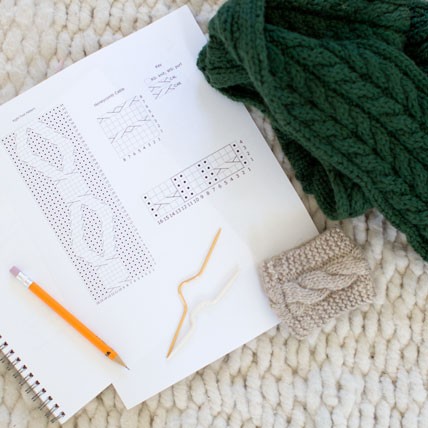 Offered:
Thursday, June 2nd - CLOSED
Experience level: Intermediate
Cable knitting produces beautiful results, but the work can be somewhat daunting.
There are two challenges:
the execution of the cables
the reading of the patterns
This session aims to strengthen your cable knitting skills, in both areas. First of all, we'll tackle the working of cables: specifically, we're share techniques for working cables without a cable needle.
Although it might feel a bit nervewracking at first, the moment you get the hang of creating cables with this technique you will revel in the freedom and confidence it gives you.
We'll talk about single and double-twists, knit and purl combinations, and "mock" cable patterns. And then we'll talk about reading the patterns: dealing with all those terms like C6R and T3/2F and working from charts both simple and complex.
Along the way we'll build your cable-knitting skills in other ways:
share tips for keeping track of your work and counting rows
how to manage projects with multiple patterns and charts
explore best practices that help keep your work tidy and even
and even fixing mistakes in cable fabrics
Pre-requisite: This class is suitable for any knitter who has worked a couple of cables.
Bring any cable patterns you wish to tackle, any projects are having trouble with.
Kit fee: 0 USD
Materials:
50yds of light-coloured medium weight wool (or a wool blend)
needles to match
a cable needle