Shetland Hap Shawl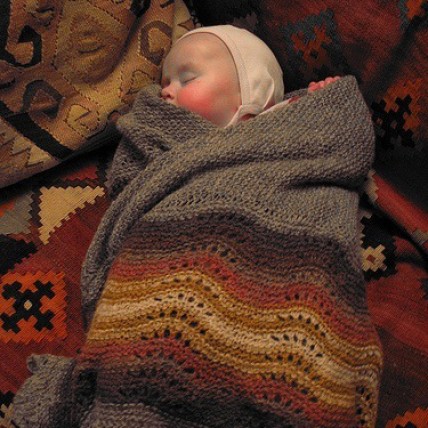 Offered:
Friday, June 3rd - CLOSED
Saturday, June 4th - CLOSED
Experience level: Intermediate
This gorgeous class was one of the first Gudrun ever offered at Squam starting way back in June 2009. It was a huge success and we have decided to make it available this Spring for anyone who might have missed it then.
In this class, you will learn how to make a traditional Shetland Hap (shawl) like they do in the Shetland Islands. Not only is this beautiful heirloom shawl a great gift for a new baby, it is a marvelous introduction to Shetland lace knitting.
Together, we'll make a mini version of the shawl and you will leave with all the skills to make your own full-sized version at home.
A copy of a hap pattern will be provided via email after class. Gudrun will also give a brief slide show explaining the history of these shawls.
Kit fee: 0 USD
Materials:
200 yards of fingering-weight yarn in main color.
Either 20 yards of three different contrast colors OR 60 yards of one contrast color in fingering-weight yarn.
US size 7 (4.5mm) or US size 8 (5mm) 24-inch
circular needle (if you are a loose knitter, use the smaller size needle).
Stitch markers