Found Poetry Project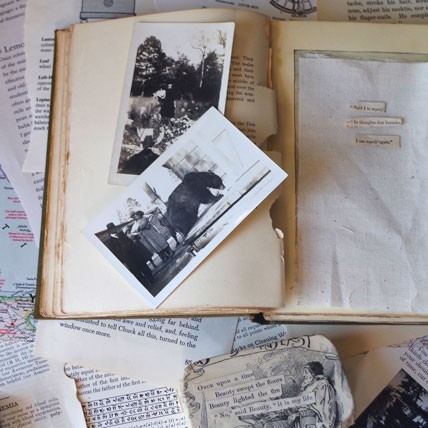 Offered:
Thursday, June 2nd - CLOSED
Friday, June 3rd - CLOSED
Saturday, June 4th - CLOSED
Experience level: All Levels
Very few poems are born whole from the poet's brain; there are found aspects in all poetry. Perhaps an overheard conversation or song is what sparks the imagination. Or, maybe the inspiration begins from a glance at graffiti, snatches of text, discarded notes, advertisements, lists, letters, an old diary entry . . . the source material is endless.
The key is to stop and notice how found material can be juxtaposed with other found material, or altered in some way to create something new.
In this workshop we'll
explore the found elements in published poems
write to prompts that include the 'gift' of a line, a list of words, a title, an image
take part in some cooperative writing exercises.
Through the use of erasure, Cento, ekphrasis, anaphora, epistolary and other form/devices we'll write poems comprised entirely of found material and poems made with found elements.
We'll also leave the confines of the classroom to explore the Squam grounds for our prima materia, and you will create your own mini magnetic poetry kits to take home.
This class is all about play, exploration and experimentation with your materials: words!
You will leave with an expanded definition of poetry, as well as a greater capacity to 'find' poems in your own life. And, you might be surprised at the variety of poetry you produce. Each of us will leave with at least five poems written during the workshop though, rest assured, the vibe of the class is nurturing, relaxed, focused and fun.
Kit fee: 7 USD
Materials:
Please bring a notebook/journal and pen.
Your kit fee provides:
a binder with material for prompts
example poems
a glossary of terms
scrap text and images from vintage books and magazines for the mini magnetic poetry craft
additional prompts for home exploration
a resource list including books, journals, and online content related to found poetry
small metal "altoids" type box
magnetic words