Knitting Off-Piste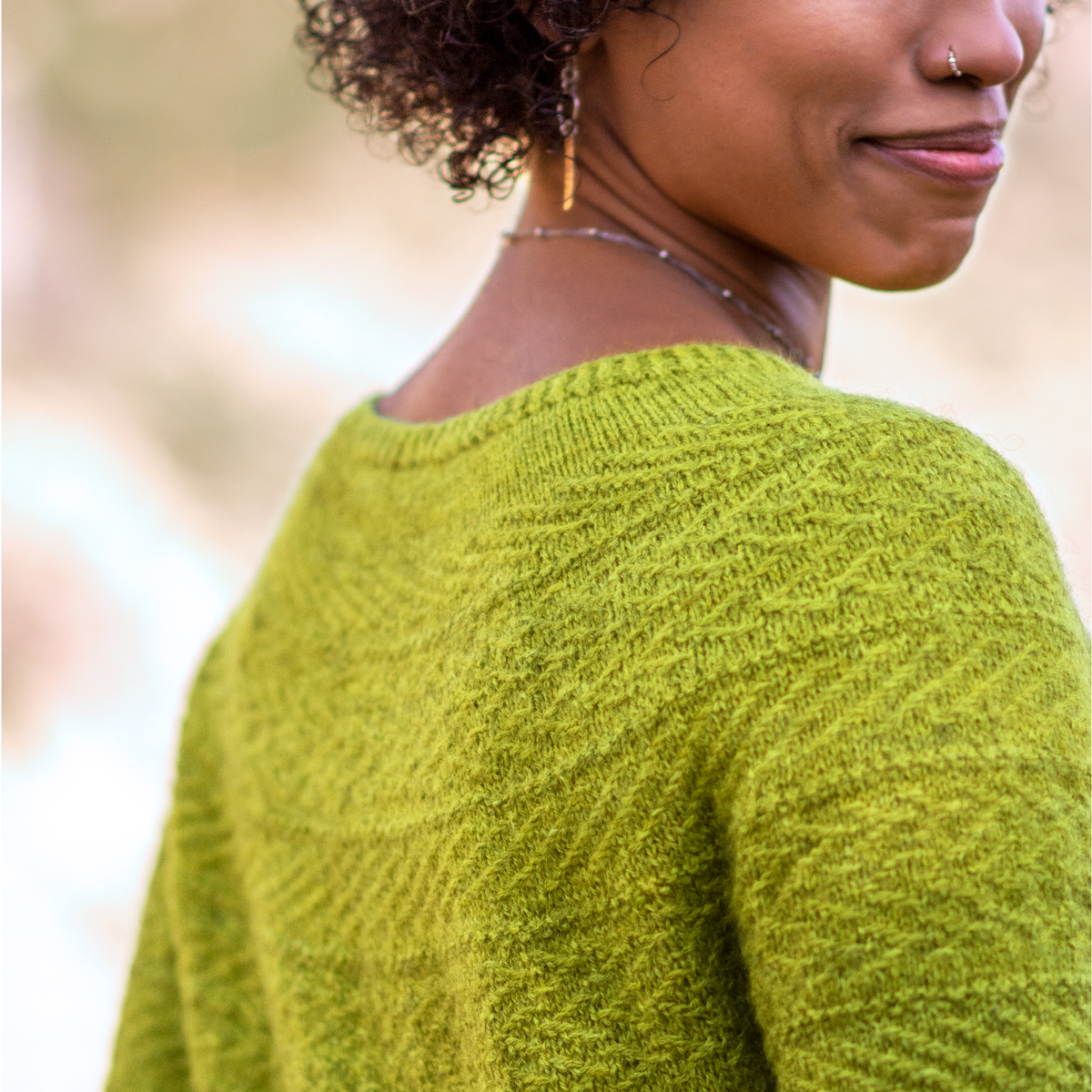 Offered:
Thursday, September 14th
CLOSED

Friday, September 15th
CLOSED

Experience level: Intermediate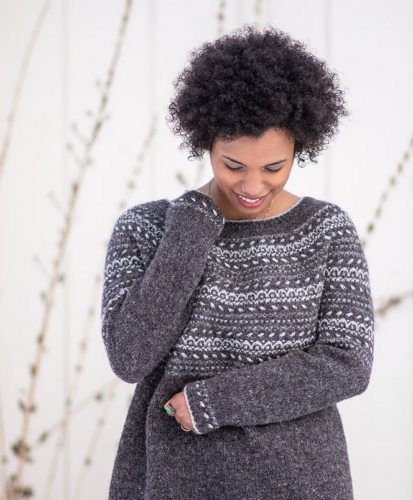 Skiers—the brave ones anyway—love nothing more than going "off piste" which is to say, carving their own path through the woods. Some knitters are also ready for fresh adventure and this class delivers all that and more.
What if a pattern was merely the starting point for knitting the sweater you want? If you're ready to venture from the straight and narrow, come along as designer Elizabeth Doherty guides you step by step through the essentials of customizing a design to achieve the fit you're looking for.
For the class, Elizabeth is designing a new top-down circular-yoke pullover that uses simple slip-stitch patterning (where only one color is worked at a time) to create a rich tapestry of color and texture. The pattern will serve as the jumping-off point for exploring a range of pattern adjustments.
Learn to consider the elements of a design up front, and make changes to suit your style, shape, or stash. With simple plug-and-play math formulas that you can use over and over, see how easy it is to make adjustments via an overall change in gauge, as well as changing elements such as neckline, sleeve, and body circumferences independently of each other.
While the class is focused on this particular design, the concepts Elizabeth will share will apply to every other sweater that you knit in the future. Are you ready for the adventure?
Plus, we are thrilled that longtime and beloved Squam sponsor PURL SOHO will be sponsoring this beautiful class with a skein of yummy yarn for each student.
Kit fee: 15 USD
Materials:
Students will receive all information needed to begin swatching for this ORIGINAL pattern by June 1st.
The pattern will be provided to you in class.
In your kit will be the pattern, handouts and class notes, as well as some special notions.
Students are responsible to bring their own Knitting Kit (scissors, markers, paper, etc)
We are so honored that PURL SOHO is sponsoring this class and will be offering a free skein of their yummy Good Wool—the yarn Elizabeth has used to design this sweater—to each student who chooses to purchase their sweater's yarn from Purl.
Of course, you are more than welcome to bring your own yarn—Elizabeth will be providing guidance on all those choices at the time you begin swatching.