Knit Techniques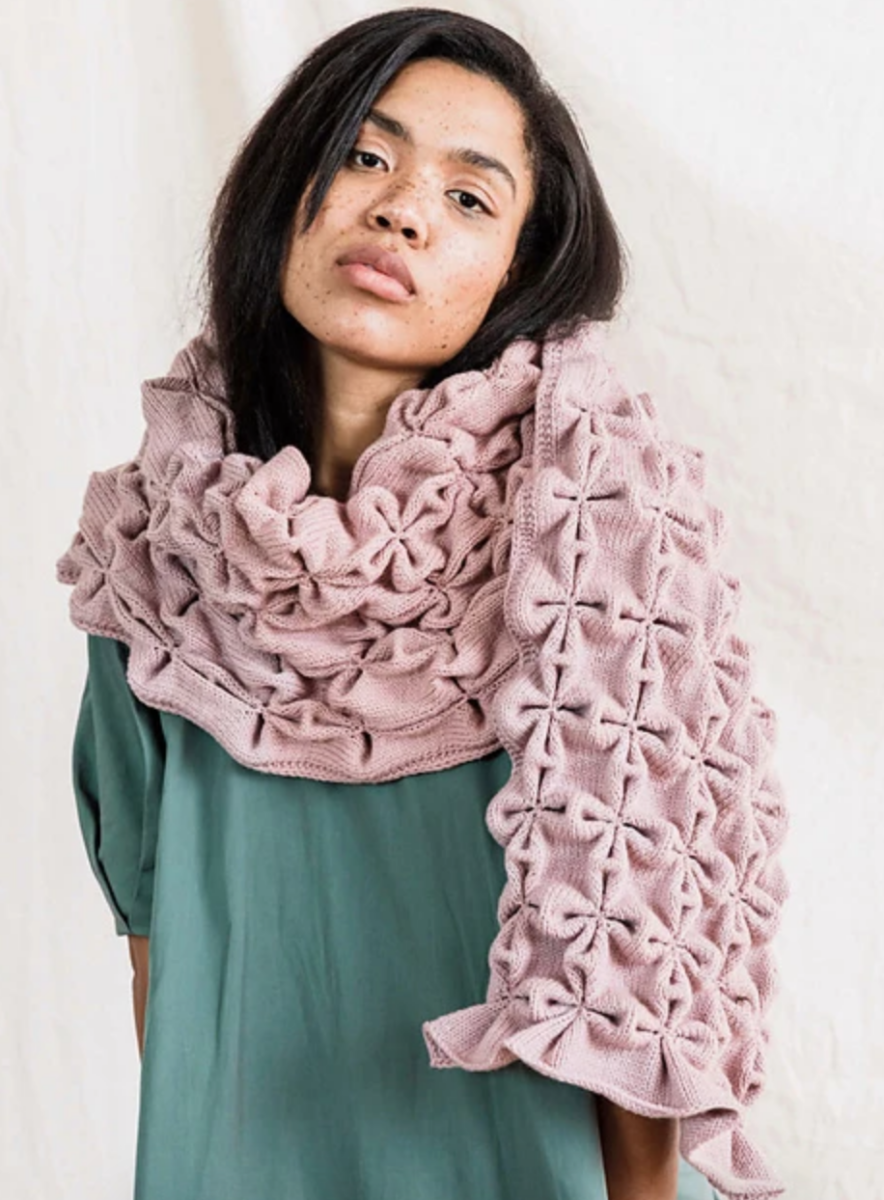 Offered:
Thursday, September 14th
CLOSED

Friday, September 15th
CLOSED

Experience level: Intermediate
"I come from a family of artists, so I grew up with art but liked studying science. My parents are both illustrators, and my interest in science was always a bit foreign to them. After I got my degree in biology, I found I liked knitting most, and I went through an intense period of study with accomplished knitters including my mentor, Margery Winter. A bit like graduate school, this time prepared me as a knitwear designer."
– Norah Gaughan from an interview with Berocco
Perhaps it is due to her blending of science with knitting that Norah is known for being on the cutting edge of innovative design. But lucky for us, Norah also loves to teach and is gifted at making the more advanced topics and techniques accessible to us all.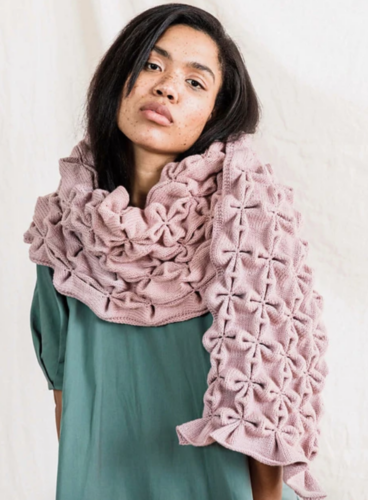 In this workshop, students are basically going to get a guided tour of how Norah Gaughan's brain works. Ha! She will be walking us through the design process as she demystifies three sculptural knitting techniques:
wide tucks
3-dimensional pyramids
floret smocking
The beauty in learning these specific techniques is that they will help all knitters bring dimension to their designs in a wide number of patterns including all the patterns in Norah's most recent book: Knit, Fold, Pleat, Repeat.
As Norah is a veteran knitter with a wealth of experience and knowledge to share, this class will be rich with conversation and content that will add enormously to your skill and range as a knitter.
photo credit: Caroline Goddard
Kit fee: 0
Materials:
Students must bring with them:
50 grams dk weight yarn
needles to match
one set of 5 double-pointed needles
Knitting Kit (scissors, markers, paper, etc)