Alum + Iron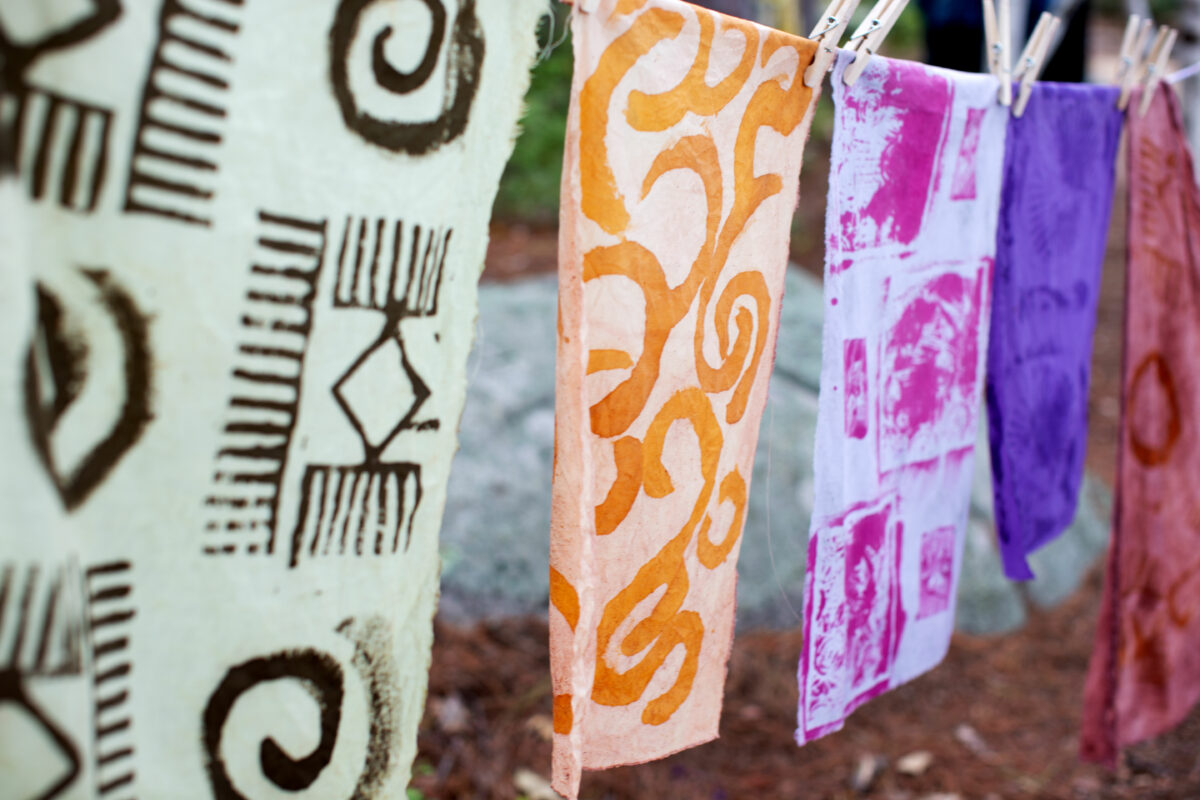 Offered:
Thursday, September 14th
CLOSED

Friday, September 15th
CLOSED

Experience level: All Levels
In this rich, hands-on workshop, you will be exploring the process and possibilities of creating one of a kind textiles using stamps as well as hand painting the fabric with mordants. There is both alchemy and mystery in this process or as Kenya likes to say, "this is one part alchemy, two parts magic."
So be prepared for fun, exploration and fabulous results
as no two pieces will come out the same.
What kind of textiles do you want to work on? Great– bring that! It could be tea towels, napkins or fabric you want to make into a wall hanging. You could bring clothing you want to upcycle with a fresh print on it– talk about creating a piece for your capsule wardrobe!
However, please note whatever you bring MUST be made from cotton, linen, silk or hemp, ONLY.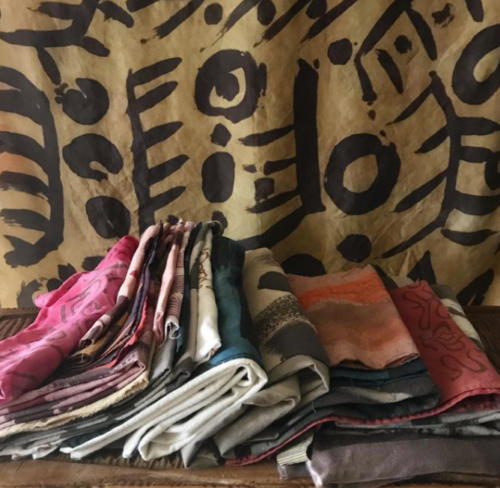 Each of us will learn to play to the strength of the textile or fabric that we are working with.
Kenya will lead you through her process of creating mordants from Alum and Iron that you will then use with stamps or a paintbrush to apply images and designs onto your fabric.
There are a variety of mark-making techniques to embellish your fabric so that it is all your own. And, there will also be some foraging in the woods for elements to experiment with.
Once it has dried, we throw the fabric directly into the dye vat. Your fabric will retain its color but because we have applied a variety of mordants and acid to natural fibers the result will be a rich, multi-toned image. Of course, there is also the possibility for over-dyeing, too.
This is pure creative play at its best.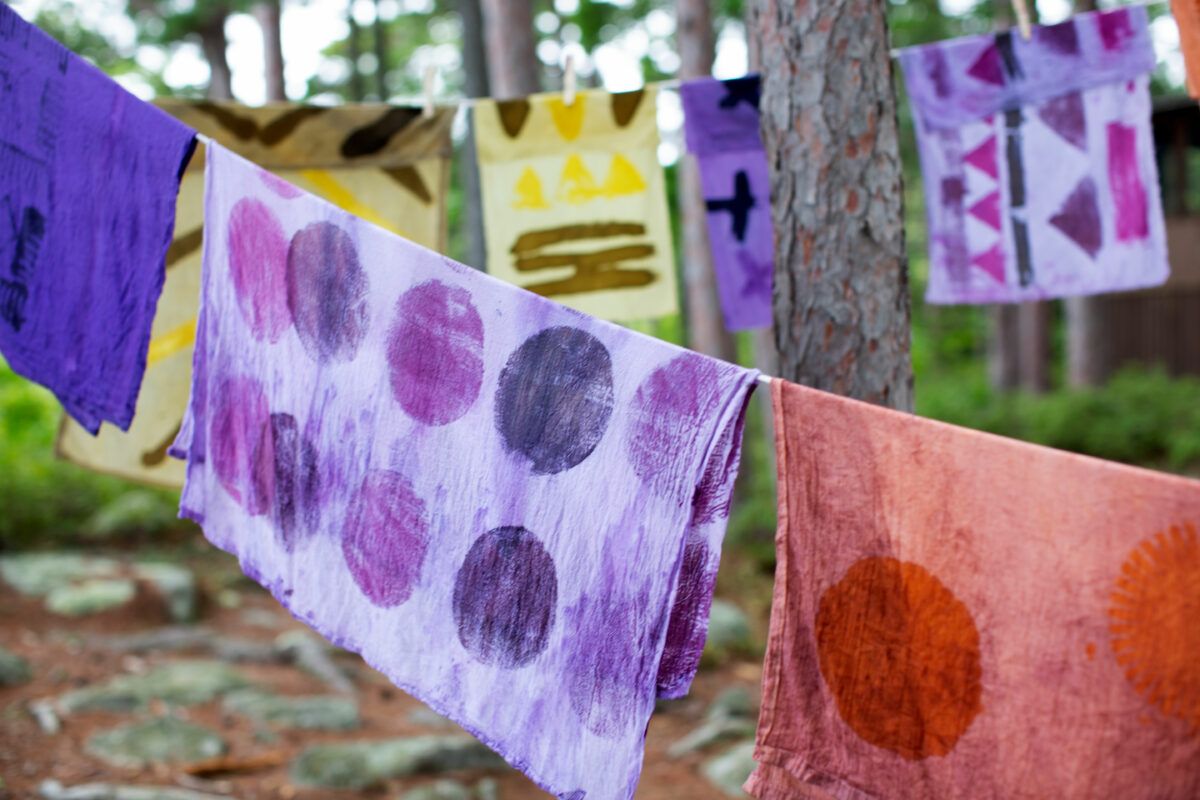 You will leave with the skills and understanding to create a natural dye vat, print with thickened mordants and discharge with citric acid. Feel free to bring additional fabric (pre-washed natural fibers) for additional experimentation.
All materials will be provided in your class kit which will include linen and cotton sample fabric as well as a finished piece of fabric for a wall hanging.
Clothesline photos Forrest Elliott
Kit fee: 45 USD
Materials:
ALL supplies, dyes + materials are provided.
Students may bring (totally optional)
Additional natural fibers (cotton, hemp, silk,




etc. nothing larger than 1 yard in size)

Stamps + tools for mark-making