Sashiko Squared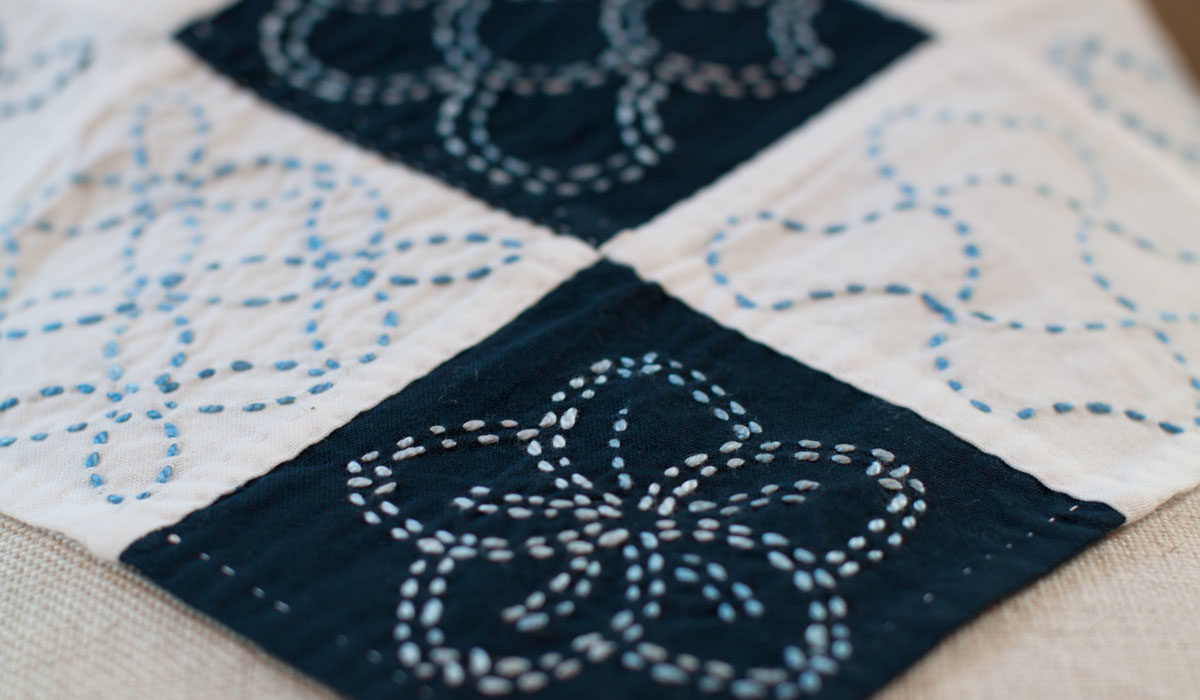 Offered:
Thursday, September 16th
CLOSED

Friday, September 17th
CLOSED

Experience level: All Levels
There are many approaches to learning Sashiko and we have a sweet one for you in this class! Together we will be hand stitching a quilt square made up of blocks that incorporate a series of Sashiko stitching techniques. All we need to get started is the correct fabric, needle, thread and, of course, a thimble. That's it!
This is part of why Sashiko has gained such a resurgence in popularity recently: the tools are simple, the technique easy to master and the meditative process deeply restorative to the spirit.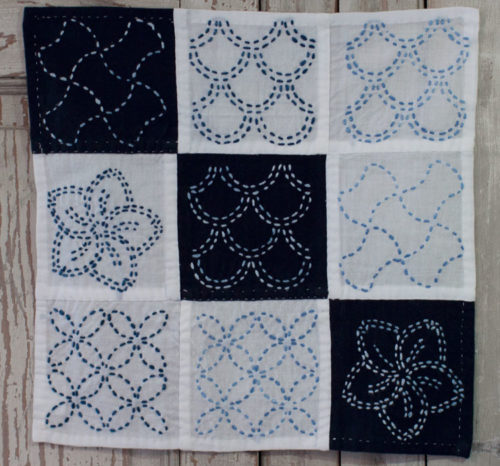 The finished square you will create in this class could be the first of a quilt you go on to make, it could become a pillow top, skirt patch or even the back of a denim jacket. There is no limit to what you can do with this — you get to decide! — what is lovely is that in each square you will have a Sashiko sampler of sorts.
Part one of the class will be to review (or perhaps learn, if this is your first introduction to quilting) the traditional techniques of hand quilting. Each block that you create for the square will feature one Sashiko design and then we will assemble the nine blocks into a finished square in whatever sequence most appeals. Each person's finished square will look different from the next based on the choice of fabric and thread.
Kit fee: 20 USD
Materials:
CLICK HERE for downloadable Materials PDF.