Experimenting With Dolls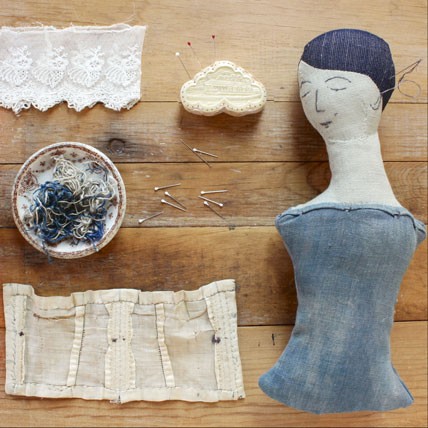 Offered:
Thursday Sep 15 - CLOSED
Friday Sep 16 - CLOSED
Experience level: All Levels
Expressive, experimental, interpretive dolls.
This is a class about possibilities,
trying on ideas and most importantly play.
We will explore a variety of traditional and experimental construction methods and materials including some of my favorite supplies and resources. And I'm bringing a huge collection of textiles to share – antique gowns and other garments, kimonos, lace, buttons and trims – all sorts of fabulous things with rich and inspiring textures and stories.
If you're most comfortable starting with a shape patterns will be available or if you prefer, you'll be guided through inventing your own.
We will explore the art, the sentiment, nostalgia and spirit of dolls – all they can mean and be. We will challenge our assumptions and discard what doesn't serve the work.
My hope is that you make something that
feels expressive, joyful and personal.
I'm bringing everything you need but If you have materials of your own you'd like to work with please do bring them as well as ( also optional) a basic sewing kit – your favorite scissors etc.
We will be hand and machine stitching – basic sewing skills would be ideal.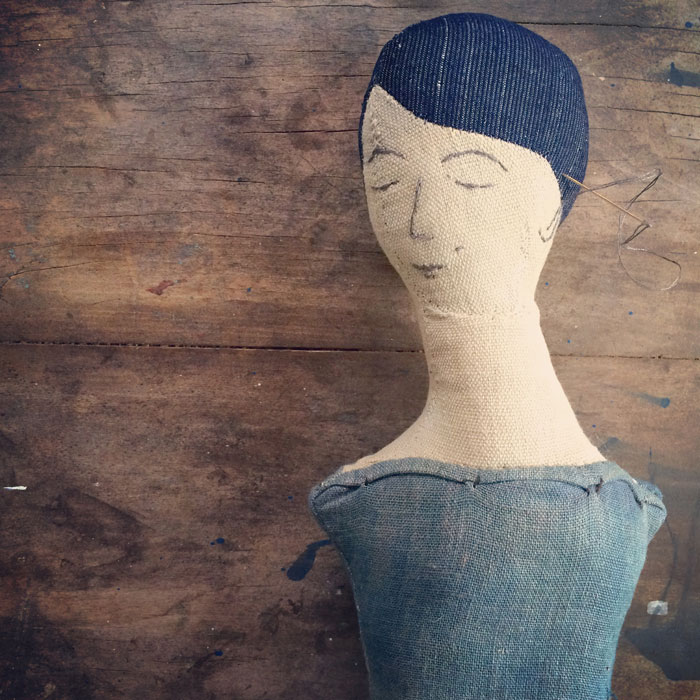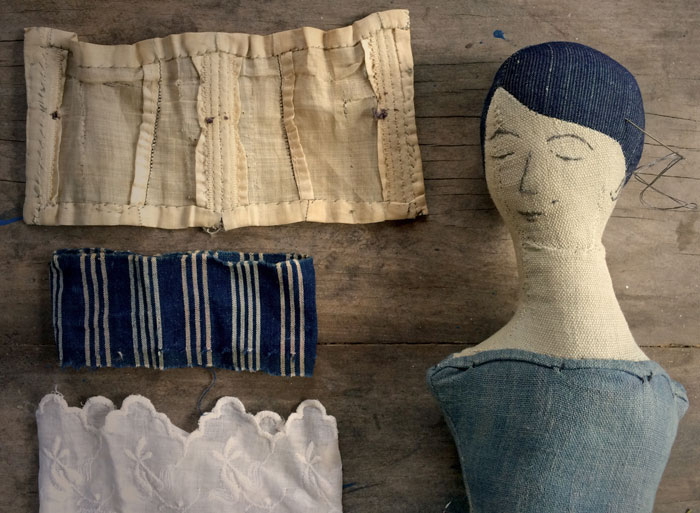 Kit fee: 20 USD
Materials:
Kit fee includes all necessary materials – will stuffing, basic sewing supplies, fabric and embellishments