"I'm the Queen of the Do-Over. I'll spend as much time ripping out as putting it together."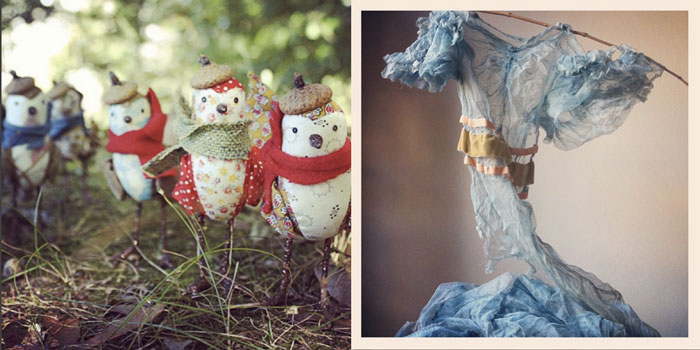 There are so many things I love about Ann Wood I don't even know where or how to begin sharing our call here today. I can tell you that she is very lucky I do not live in Brooklyn as I would totally stalk her.
I am not even kidding.
It's not just her love of old textiles that she re-purposes into the sweetest creatures and creations.
It's her ENERGY.
Her vital curiosity, kindness and excitement about the creative process that draws me in and makes me want to stay close.
In the past year or so, Ann has been sharing her sketchbook online at her blog which has been fascinating for me, but if you want to be immersed with wild inspiration, just spend a few minutes in her Instagram feed.
Take a listen above and see if you don't find the same.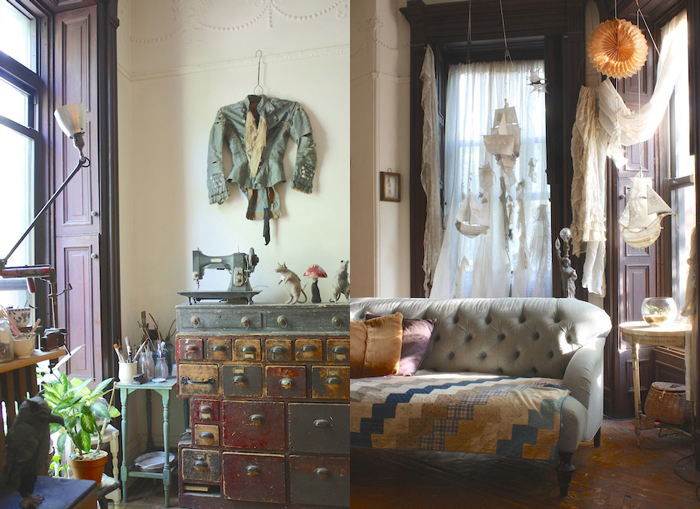 Below is a glimpse of the class she will be offering next September: EXPERIMENTING with DOLLS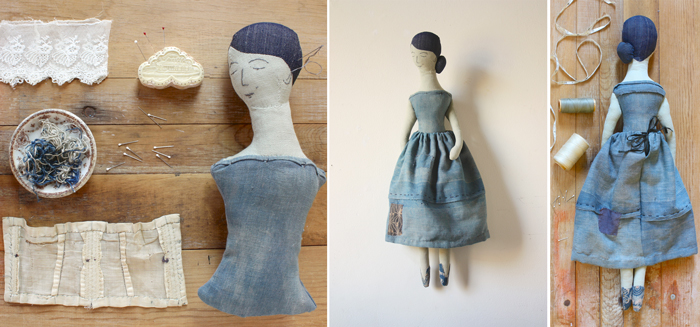 In the call we also talked about JULIE ARKELL. Over at the blog we are having a give-away for her lastest book, Away.
bisous, Elizabeth