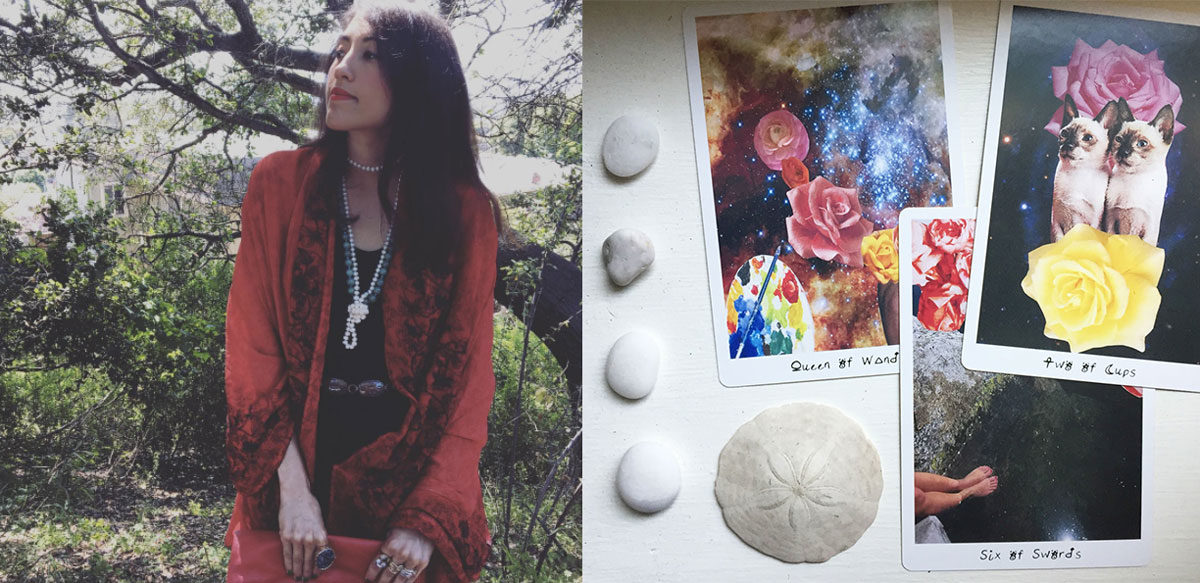 A few months ago, my friend Susannah introduced me to the Lioness Oracle. Like her, I was smitten with the images and quality of the deck and wanted to know more about the woman who created it. So I reached out to ALEJANDRA LEON ROCHA and invited her to join me for a chat on the dock.


As you can imagine, our conversation wandered over all things woodsy, mystical and down right fun– like how animals choose us. We also discussed the genesis for this particular deck.
Three years ago, Alejandra's father died. As part of her healing process, she began to collage her own Tarot deck with found paper images. There were many levels to this work as it was her father who had introduced her to tarot and, had given Alejandra her very first tarot deck.
The Lioness Oracle Tarot is the result of that heartfelt exploration and it was published last year.

It was a pleasure connecting with Alejandra and I'm so glad she was able to make the time to chat with us today!
bisous, xo
All Photos courtesy of Alejandra Leon Wolfe Rocha