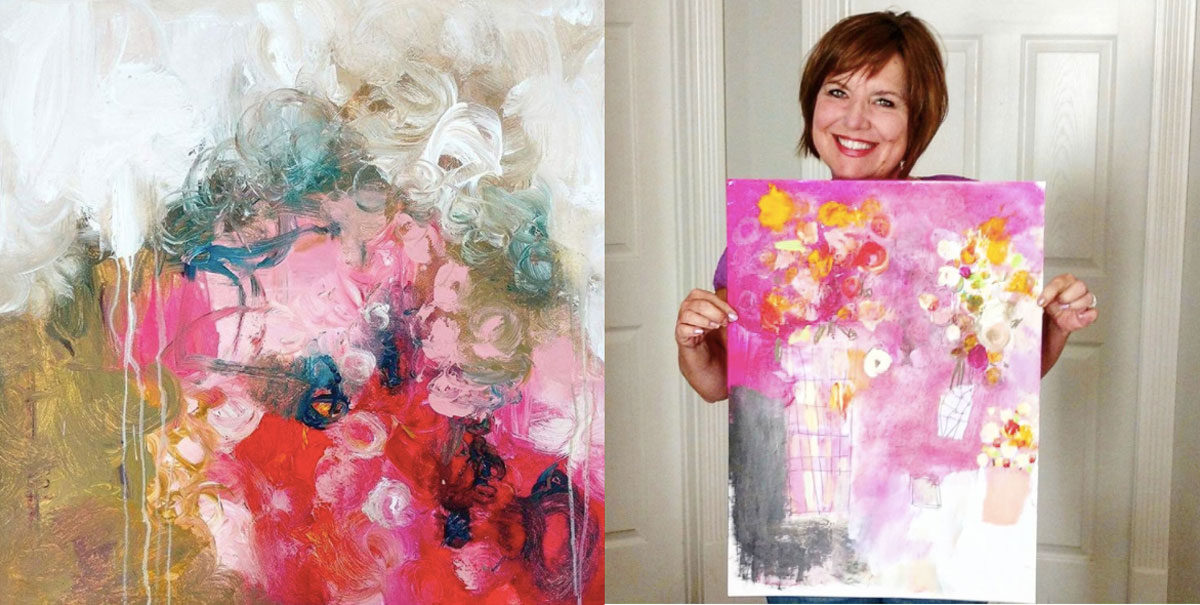 When I reached out to Wendy McWilliams, I did not know her story at all. I was simply drawn to her work and really loved following her along on IG because of the paintings she shares and the inspirational quotes she tucks into her feed. There is a vibrant, upbeat, joyful spirit in her work that just fills my heart. That is why I invited her to come and chat with me on the dock.
Imagine my thrill, then– to hear how Wendy created a brand-new chapter in her life when she began painting.
Her story is not without shock, struggle and long swathes
of not knowing where she was headed, but wow– listen to what
living your passion with complete faith sounds like.
I found this conversation SO inspiring and it completely fired me up. This also spoke straight to my heart because mixed-media painting and abstract painting is my passion. I hope you take a listen and enjoy meeting up with living proof that you can live your life following the path that is meant for you.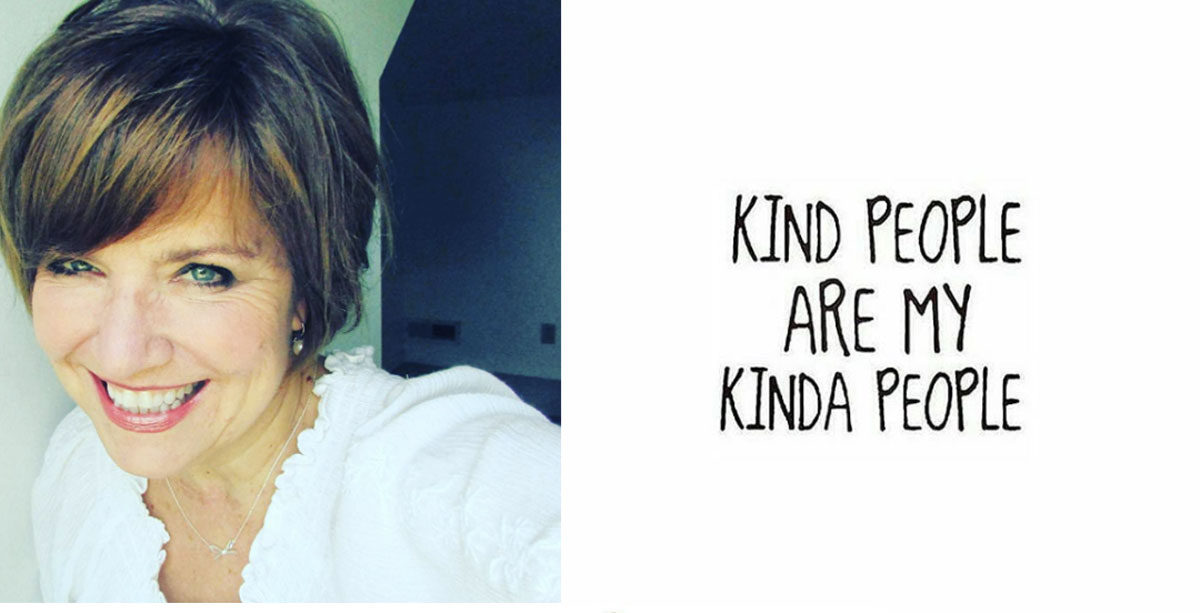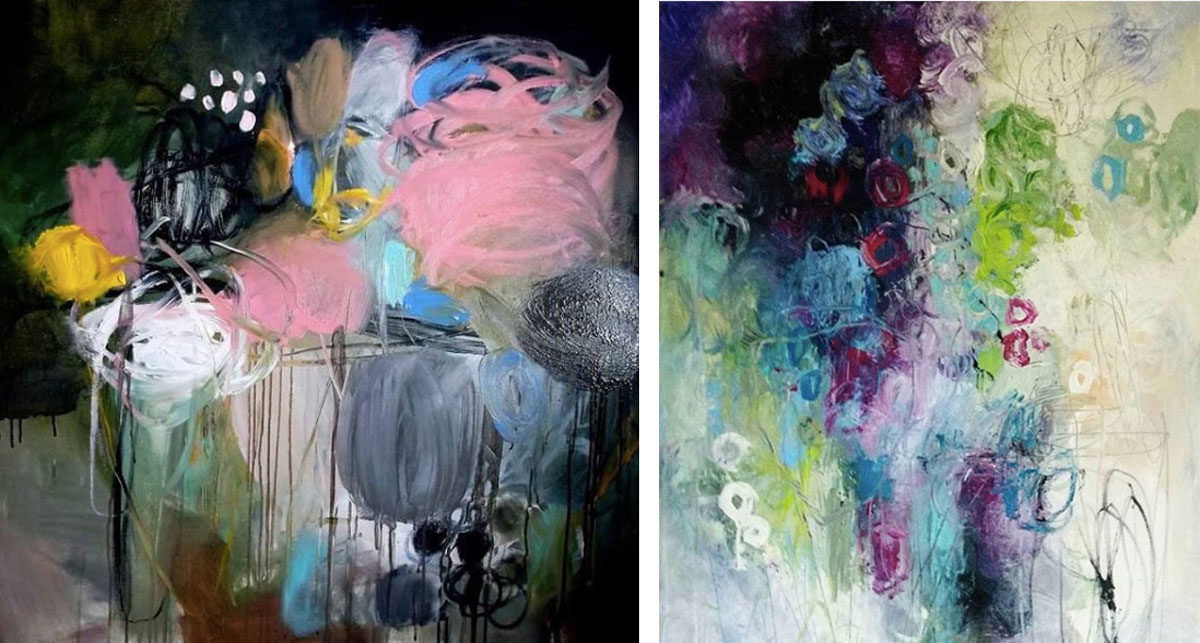 "I knew that whatever I want to do in this world I could figure it out."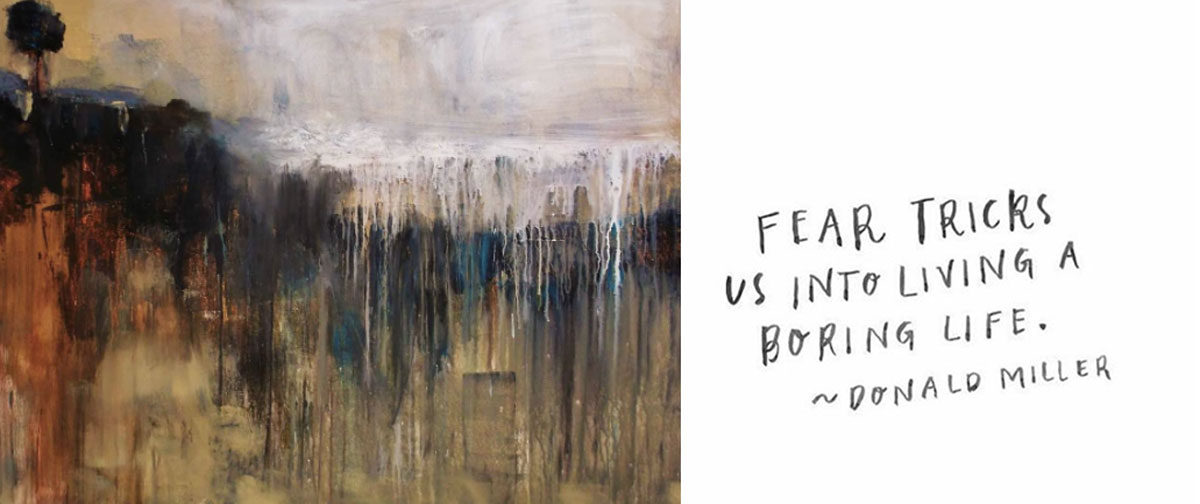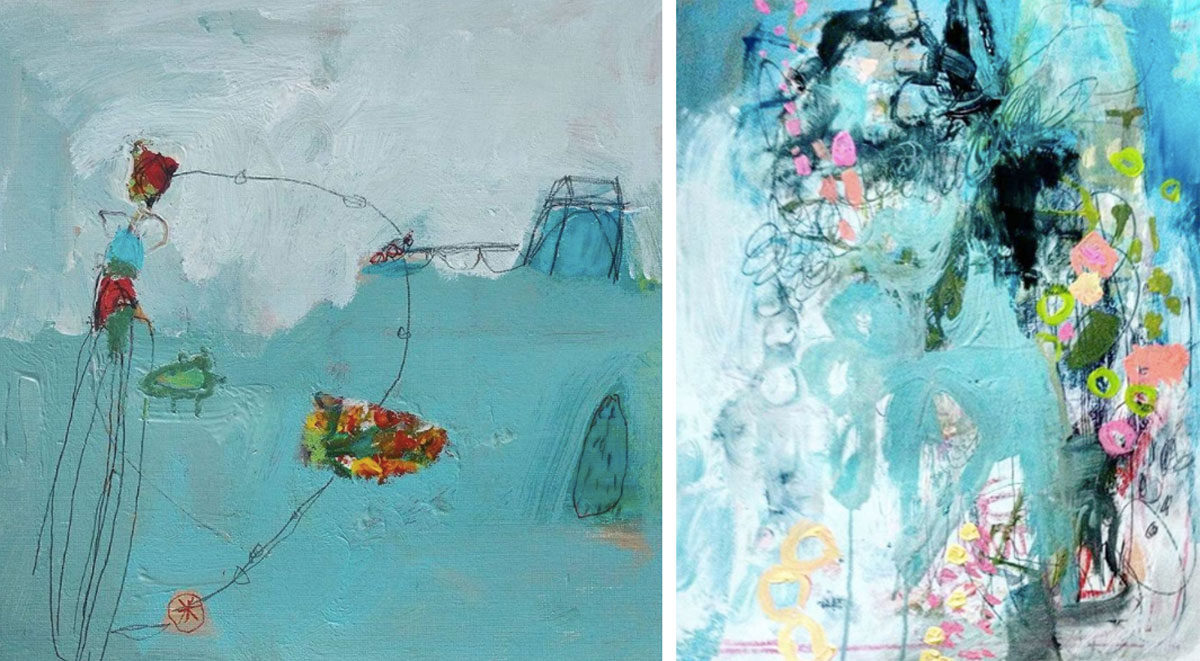 All photos courtesy of Wendy McWilliams