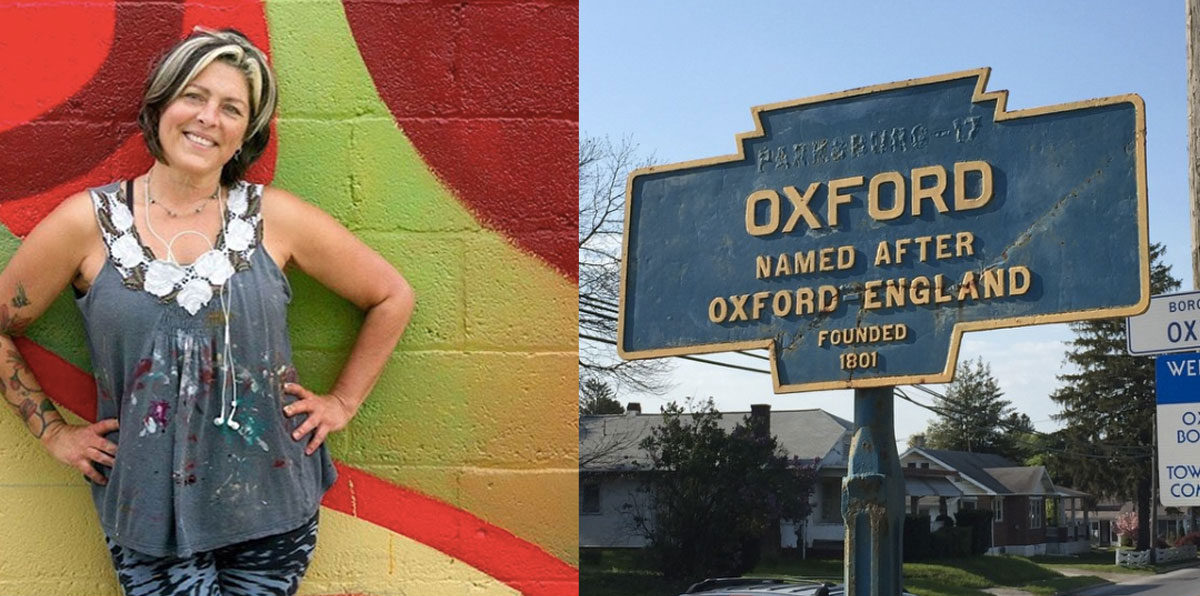 This week we are all about living the myth so it seems fitting that SUSAN MELRATH is joining us on the dock today since her full circle journey that began in Oxford, PA with stopping points in France, Italy Greece, Florida, and Seattle before arriving back again where she first started is positively epic.
I had no idea all that went into the decision to leave her beloved Seattle after living there for nearly twenty years. She really dug into the questions and listened to her heart even when it seemed a bit crazy to the outside world. Following her heart led her home where she is now reconnected with childhood friends and joyfully making art in her Main Street studio.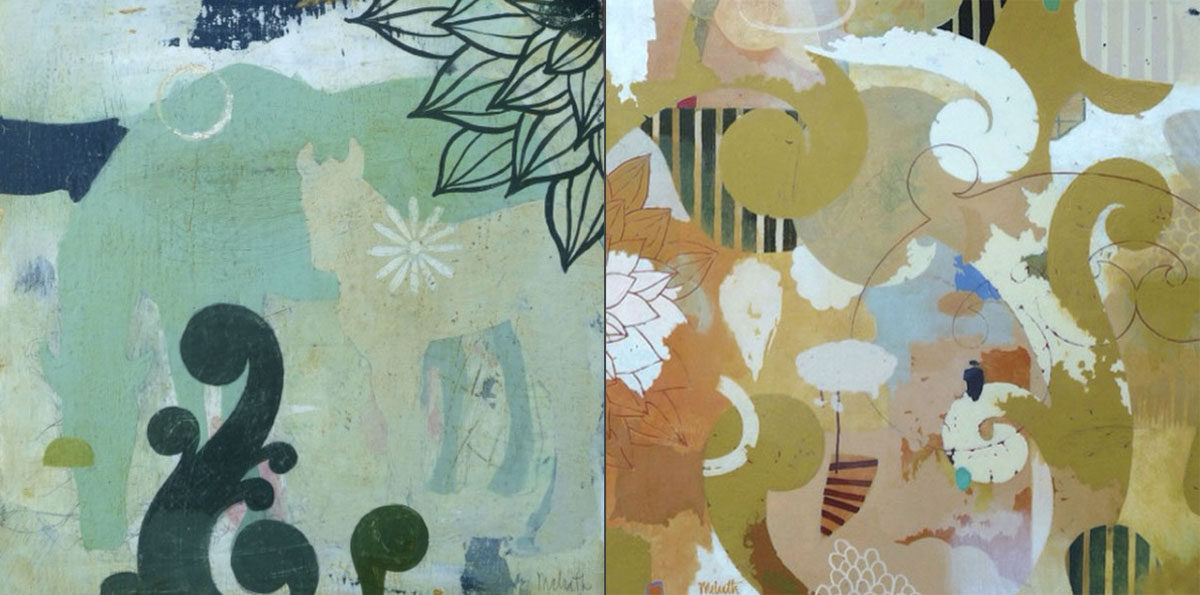 One of the most inspiring projects that she recently finished is a public painting (image below right). In our chat, Susan explains how living in Seattle where public art is actively supported and encouraged created a more beautiful world. To her delight, Oxford was enthusiastic about her idea to begin a series of outdoor art projects in the town center and this mural she just finished is only the beginning.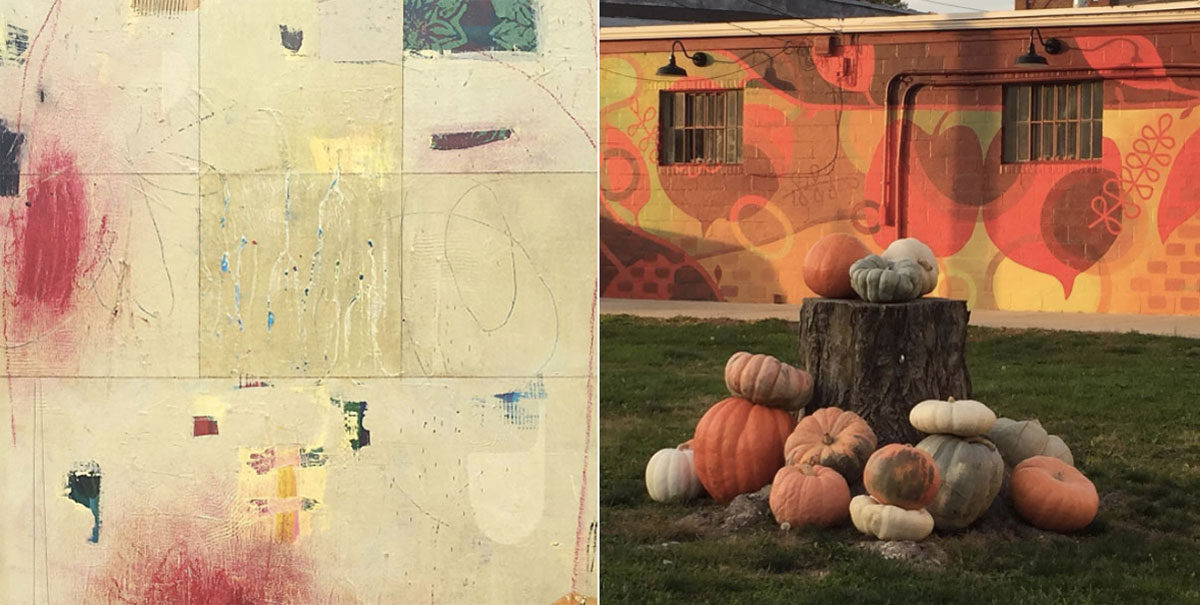 I absolutely loved this conversation and was prompted to seek out James Hollis' audio book Through the Dark Wood after Susan shared how deeply it affected her journey. That's my favorite kind of exchange where new goodies drop into my path!
Hope you enjoy it, too.
bisous, Elizabeth
all photos courtesy of Susan Melrath