I honestly don't know what the KELBOURNE WOOLENS company motto is, but if I had to wager a guess I would say Work Hard, Play Hard. Cause these two?
Yeah, they are running a super successful biz and having no fun at all.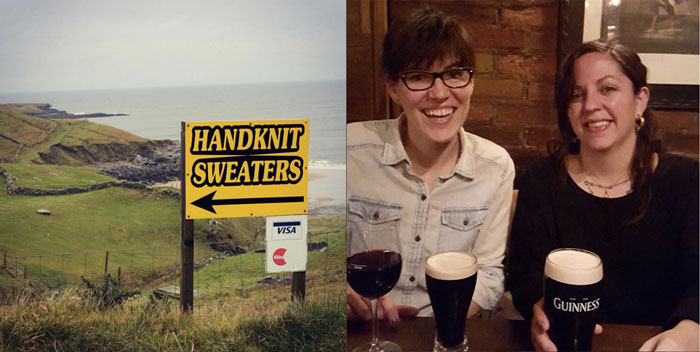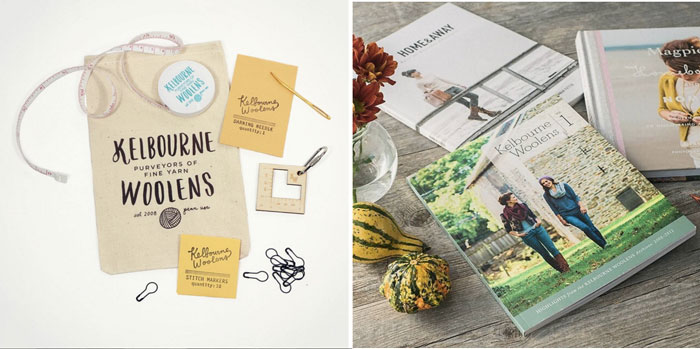 If you are curious about the sign pointing to handknit sweaters in the middle of Ireland, take a listen to the conversation above as Kate and Courtney share the highlights and life-changing moments of their recent trip to Ireland– plus all sorts of other insights to what it's like to manage a vibrant and growing fiber loving community.
Kate and Courtney distribute unique artisan yarns from distribute The Fibre Co and, as Kelbourne Woolens, they create distinctive, educational knitting and crochet patterns, and useful notions and accessories.
They are also some of the most fun people to hang out with and I am guessing they'd be a good time on a road trip too . .. 🙂
bisous, Elizabeth
ALL PHOTOS courtesy of Kelbourne Woolens