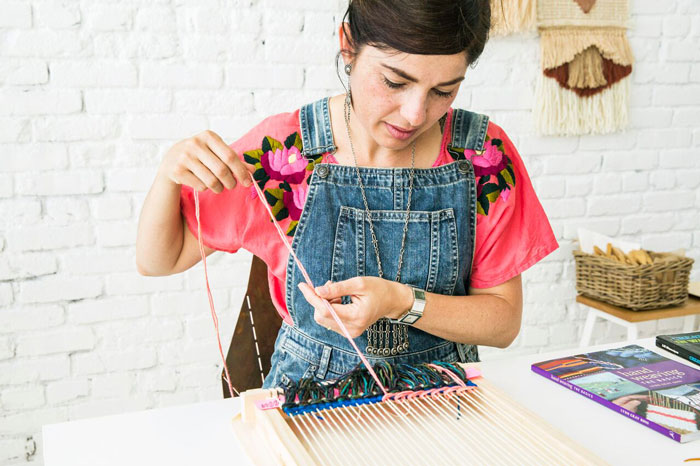 Maryanne Moodie is a fibre obsessed maker from Australia who now resides in Brooklyn, NYC.
She busily divides her time between designing and creating woven wall hangings, creating beginners weaving kits and teaching sold-out workshops across the world.
Maryanne is best known for applying unexpected colour combinations to her nostalgic designs. She is inspired by the intricacy of vintage textiles, traditional costuming, modern art and the natural world.

photo: Julia Stotz