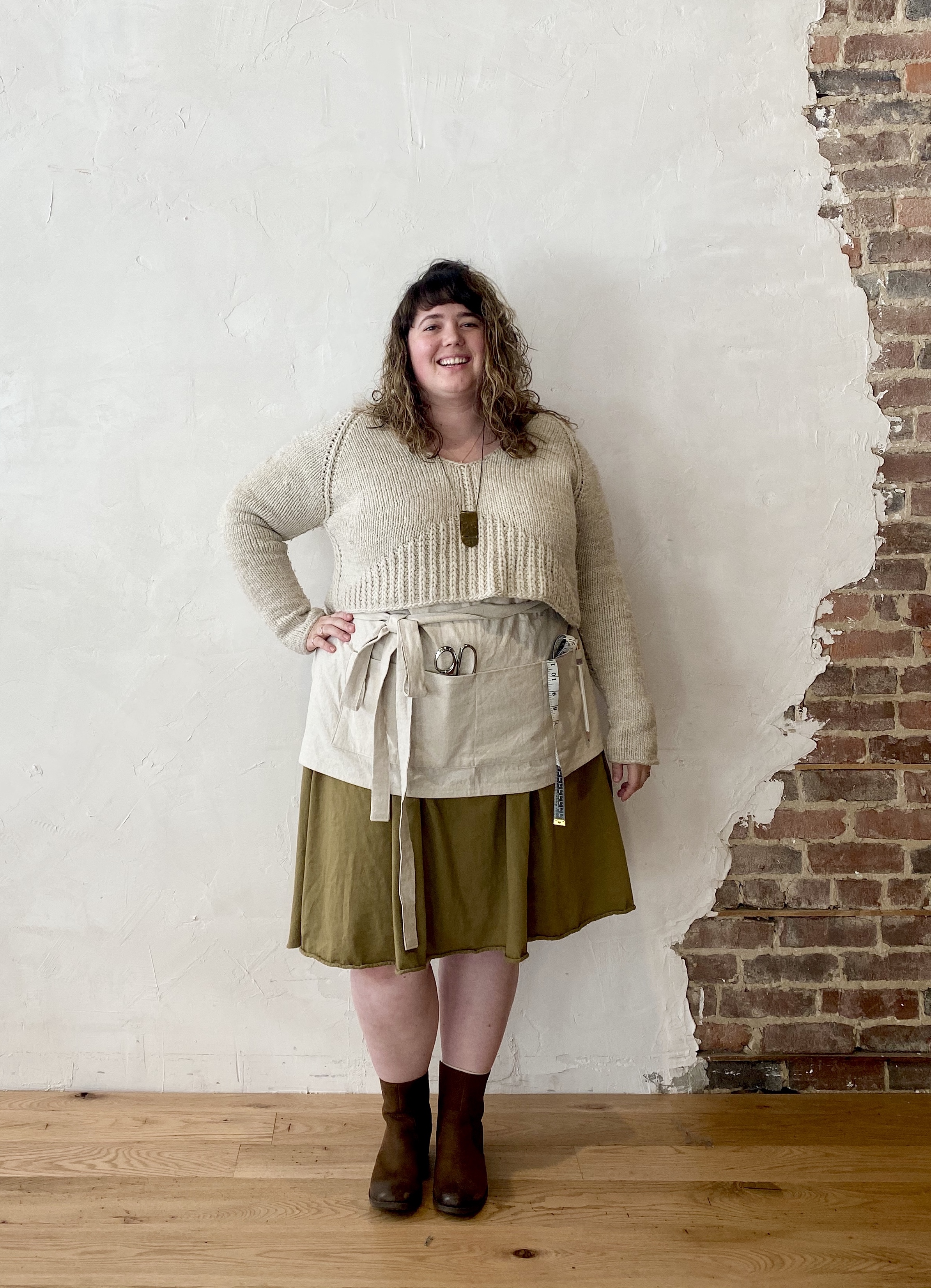 I am a cultural anthropologist turned knitting/sewing pattern designer, teacher, and maker based in Charlottesville, Virginia. My training as an anthropologist shapes my work as a fiber artist, which I approach with a critical, intersectional body positive agenda.
As a designer, I am deeply invested in creating patterns that are inclusive and accessible for a wide range of body types and abilities. I believe that creating clothes to fit your own body is a practice of self-care, and for those in the most marginalized bodies, it can be an act of resistance. Whatever their circumstances, I hope my designs empower makers to realize they (and their bodies) are worthy of comfortable, well-fitted clothes that reflect their personal style.
With 8 years' experience teaching college students, I approach teaching as a pedagogical blend of theory/practice. For example, I strive to help students understand the anatomy of knitted fabric alongside developing the muscle memory for specific stitches.
I love nothing more than learning in community, and I work to cultivate classes where the best ideas and inspiration come from the collaborative process of sharing with like-minded creatives.
When I am home in Charlottesville, you can find me at EWE Fine Fiber Goods, where I teach knitting/sewing classes and hang out with my sweet pup, Raii.