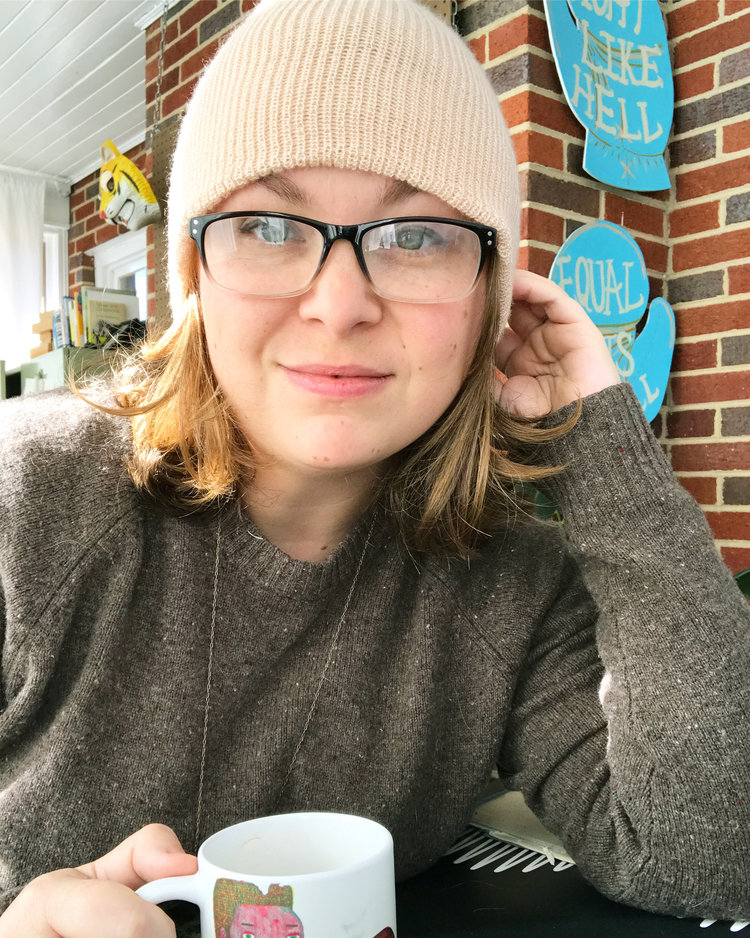 Hollie Chastain is an artist living and working in Chattanooga, Tennessee. Following studies in both fine art and business she spent several years in marketing and graphic design before returning to the studio to launch a career as an artist and illustrator.
Hollie uses mainly paper, mixing found images with modern colors and compositions to create work full of originality and narrative. Influenced by her love for found ephemera, she has become best known for her works created on the covers from vintage, tossed-aside books letting the scribbles, stamps and history found there contribute to the composition.
She works in her home studio as both a gallery artist and illustrator.
Her first book, If You Can Cut You Can Collage was released in November 2017 through Quarto Publishing.