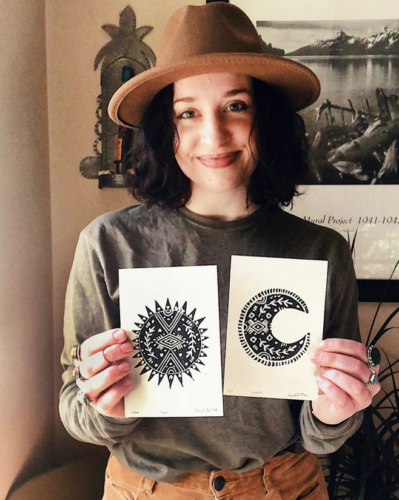 Emily Kelley is a predominately self-taught illustrator and block printer with a degree in graphic design from Tyler School of Art. who works out of her studio + home in Jenkintown, PA.
"My work is rooted in the world around me. It's finding the tiniest of inspirations in the patterns of rock formations, or feeling small amongst a vast horizon. These are things that keep me curious and looking for more."
This May she will be celebrating seven years since she launched Land & She a company whose work is infused with a love for nature, PA folk art, and a spirit to explore the unknown.
If you want to learn more, it is highly encouraged that you take a scroll through her Instagram where you will be DAZZLED by the sweetness, the originality, the exquisite detail of her work.