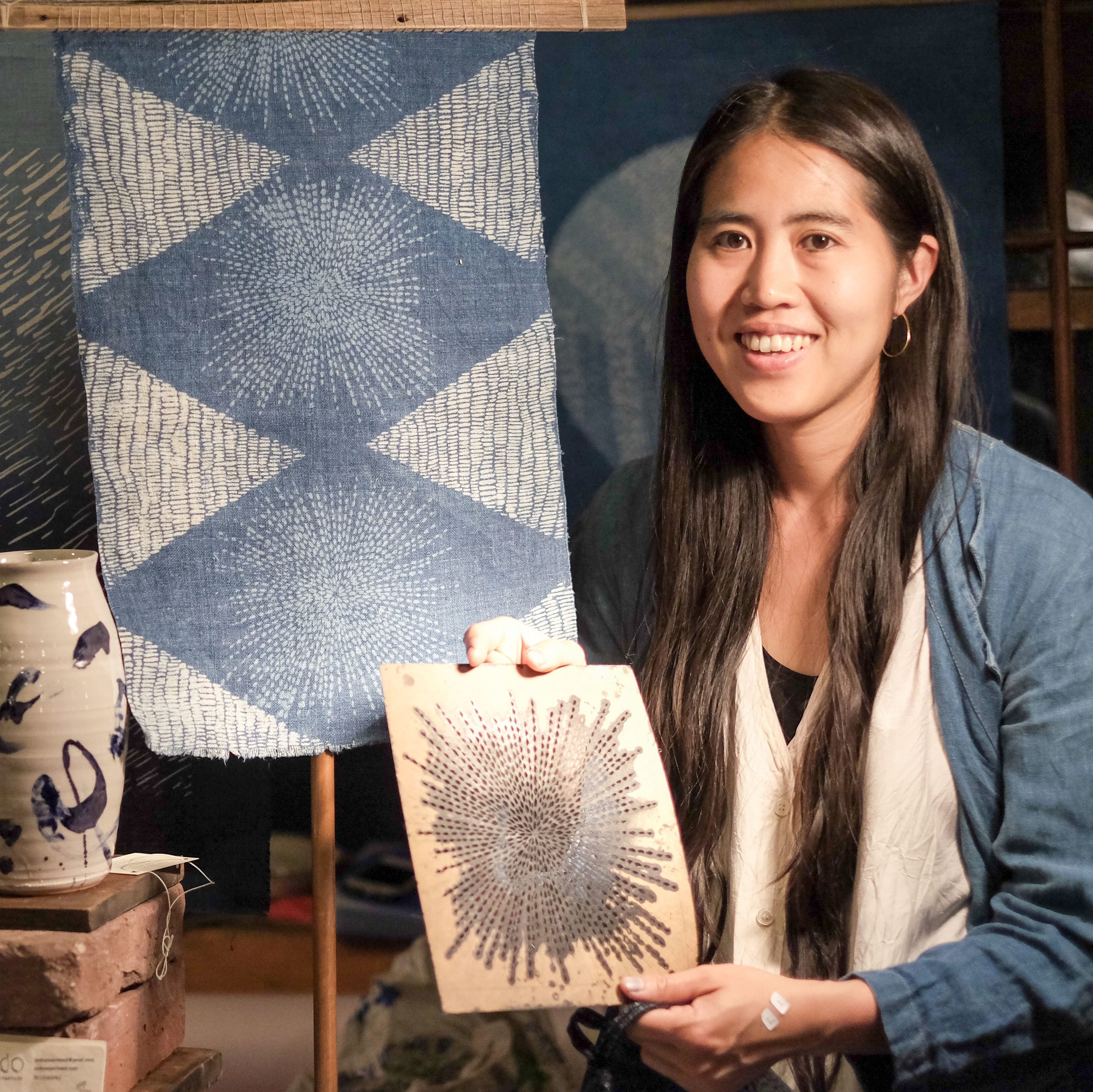 Chinatsu Nagamune was born and raised in Tokyo and is the dyer for codo ceramics + textiles. For the last 15 years, Chinatsu has been a graphic designer and slowly shifted into textile design and production.
After a long journey through India and Japan, studying with and being inspired by many amazing dyers, she can now be found in a studio surrounded by woods and animals in Leverett, Massachusetts.
Her focus is making objects that are used on a daily basis and sharing opportunities to appreciate the beauty of weathering and decay. She is usually inspired by her dyeing materials. Through a conversation with the materials, she decides how she wants to dye and make designs.
Chinatsu and her husband have been selling ceramics and textiles together since 2016.