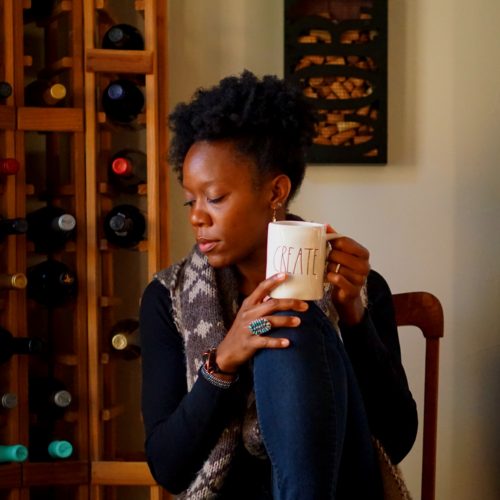 I have a gift for holding sacred space, for deep listening, and for seeing the ordinary in extraordinary ways.
If I had to summarize myself in a list of textures, it would go something like this: hand-scraped wood, shiny brass, natural linen, cotton, velvet, leather & lace.
I love the feeling of heat in my hands, the weight of linen across my body, the warmth of knotty pine beneath my feet.
If I could be anything and do anything, it would be exactly what I'm doing now: Being a wife and a mother of 3 living out her creative journey–but maybe with a view of a vineyard from the kitchen window.
I'm interested in exploring the depth of motherhood, creativity, food & wine, literature & writing, and all things beautiful.
Currently, you will find me working on my literary magazine, BLACKBERRY: a magazine; collaborating with Robin Sandomirsky for liberated lines; writing freelance articles, photographing food, restaurants, and brands, as well as developing content for Annnapurna Living by Carrie-Anne Moss. In the past I've published personal essays, creative nonfiction, and poetry for a variety of online and print publications, as well as created content for and facilitated online creative writing courses.