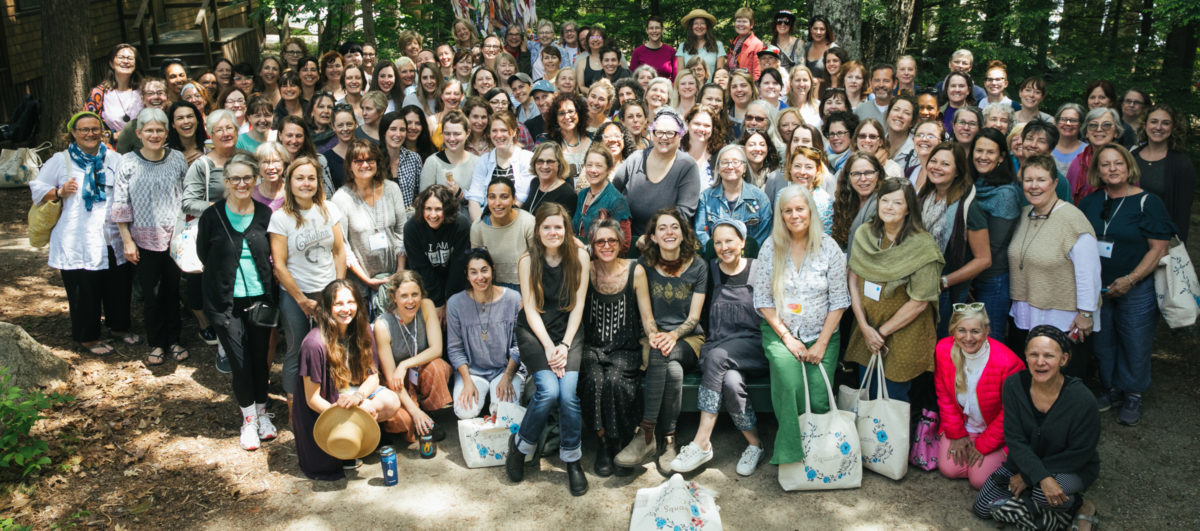 Squam Art Workshops is a community of makers and we love nothing better than to support initiatives that combine a love of creating with a passion for making the world a better place.
For 2020, we are joining forces with two wonderful initiatives:
HAT NOT HATE and Badass HERstory.
We invite you to join us and use YOUR creative superpowers to make an impact that ripples far beyond the shores of Squam Lake. Of course we would love to see what you make for these powerful and important community initiatives so please do share what you contribute so we can celebrate you, too.
Tags are: #squamlove #hatnothate #badassherstory
If you are attending any of our 2020 events (Spring, Fall, and Stitched Together) we will be collecting blue hats and HERstory squares then!
HAT NOT HATE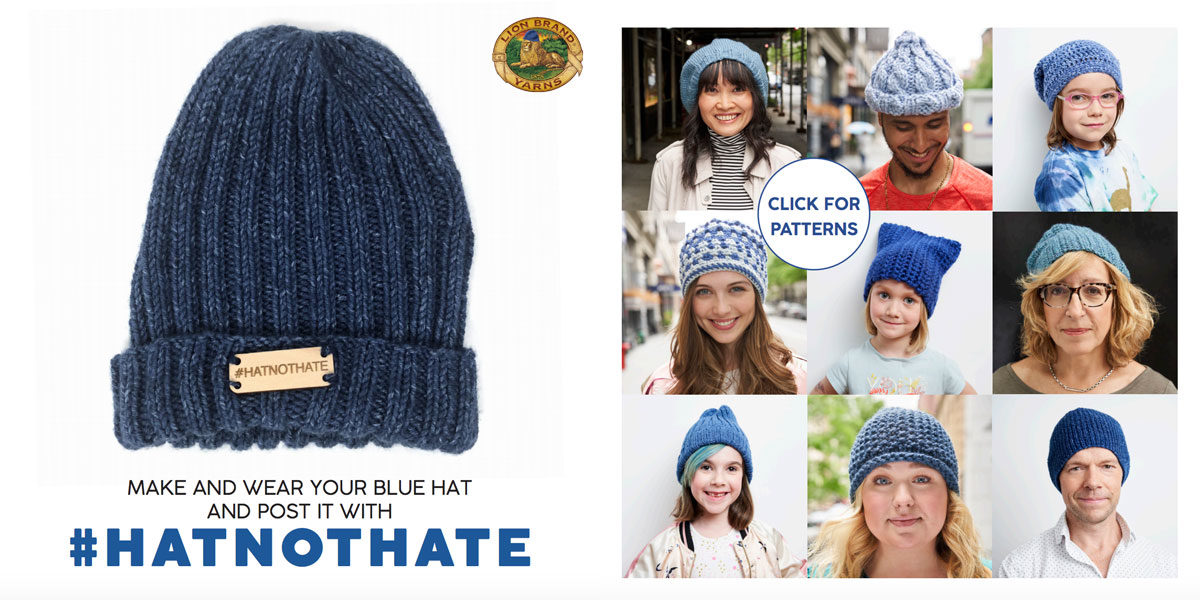 Founded by Shira Blumenthal and launched by Lion Brand Yarns in 2018, #hatnothate is an anti-bullying campaign that inspires people to stand up to bullying through craftivism. HNH encourages knitters and crocheters* to make, wear and post their blue hats as a symbol of peace and awareness.
Hats are then donated to schools for kids to wear in solidarity during Anti-bullying Awareness Month in October.
In 2020, Hat Not Hat has a goal of 100K blue handmade hats! We love that the Squam community will be part of the stitches helping #hatnothate reach their goal.
Are you an aspiring knitter or crocheter? Jump in! It's a fabulous project for beginners– Mindy learned to knit a hat just so she could participate in this campaign!
How to get involved:
Donate a Hat Here or drop off at a Squam event
Get the HNH Tag  (every Squam attendee will receive a #hatnothate tag in their Tote Bag!)
HERstory
"Each element of this project is meant to influence micro behaviors on a global scale to catalyze changes in attitudes, perceptions, visibility, skill sets, community norms, civic engagement, and public will. The scope of this project is meant to be so massive that it cannot be dismissed, ignored, or erased." – Shannon Downey
Shannon Downey began Badass HERstory as a way to share her own complex and inspiring story as a maker, activist, and woman. She believes deeply in the power and impact of each of our individual stories, and spends her time stitching and creating opportunities for others to also share their truth through the creative process. As one of her most ambitious craftivist projects yet, HERstory aims to bring together the stories of as many women, women-identified, and gender non-binary folks as possible – told by the person who knows your story best – YOU.
Shannon has created an extraordinary, in-depth explanation of the intention behind this endeavor and explicit support for how you can participate. Above are two sample images from the gallery of submitted work at the website. For more inspiration go HERE.
How to get involved:  Create a 12×12 HERstory Square depicting your story. You can stitch it, sew it, quilt it, embroider it, felt it, paint it, beadwork it, knit it, crochet it, play with mixed media…endless options! Tell your story. Literal, figurative, symbolic, abstract…whatever feels right to you.
Become an Ambassador and download the Toolkit.
Host a Stitch Up or join a Stitch Up – there will be one at a every Squam event!