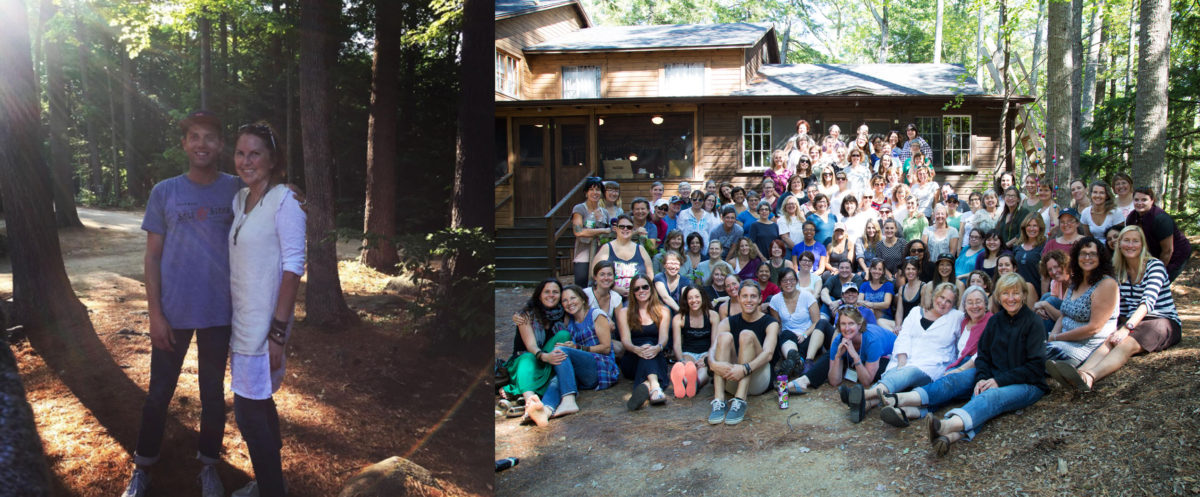 Squam is a lake, a gathering, a community.
We offer retreats and online workshops that are designed to nurture a creative life and, to provide respite from what can often feel is a busy, overwhelming world. For when we have the time to ground into the gifts of our originality — to reconnect with our multidimensional and innovative spirit — it is far easier to navigate the challenges and heartbreak that are an unavoidable part of living in this messy, beautiful world.
Our goal is simple: let there be more joy – more light – more ease.
We create a safe place for transformation, a place for shucking off all that no longer needs to be a part of our lives and the time and space we all need to welcome in what we do want most. We host marvelous teachers who provide encouragement, inspiration and hands on training that energize our spirit and take our abilities as makers to the next level.
Since we began in 2008, no one has ever been able to easily sum up the Squam experience as it is both ephemeral and unique to the individual. However, to get better sense of what it can feel like, we have collected a number of reflections from people over on our RAVES page.
People have traveled to Squam from over 47 States and 21 Countries, yet no matter where they come from or how different each individual's daily life might look like, there is consistently a tremendous sense of connection and recognition for the people who gather together. Commonality includes a love of the natural world, a desire to feel good, curiosity, the intention to practice kindness and a passion for the beauty of handmade things.
Inevitably, people say that they have found their tribe.
WHO WE ARE…
Here at Squam HQ, it's not just what we put out into the world, but the environment that we create in our daily life that must uphold our core values. In order to inspire others to live their best lives, we actively foster a professional hub where each member of the team is valued, has a voice, and is encouraged to take creative risks. The result is a workplace that is fun and spectacularly productive.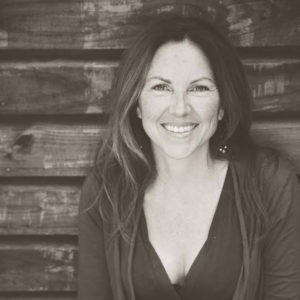 Elizabeth Duvivier is the founder and executive director of Squam Art Workshops. From dreaming up fabulous offerings to attracting industry leaders to deftly navigating the challenges of running a successful business, she creates a seamless and rather magical experience for the thousands of attendees who travel from around the world to have this life adventure.
Devoted to her dogs and an aspiring gardener, Elizabeth is a fan of early mornings, the writings of John O'Donohue, Eknath Eswaren, Joseph Campbell and the poetry of Mary Oliver. Dancing, laughing, napping, writing, painting with mixed-media and cooking make for some of her most favorite moments. Dog puke on the bed at 3am, cancelled flights, double negatives, leaf-blowers and potholes she could happily live without.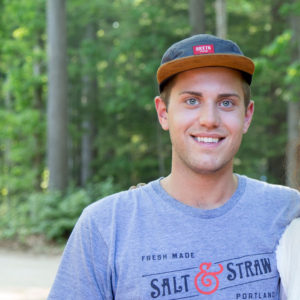 Forrest Elliott, the managing director, has been with Squam since 2014. Former gallery manager and professionally trained photographer, his past experience brings a fresh eye to our in-house creative department and provides consistently well-executed event management.
When Forrest isn't working behind the scenes at Squam, more than likely, you'll find him taking day trips to the beach, exploring a new exhibition at the RISD Museum, or taking endless photographs. Any of his friends will tell you that at the suggestion of a trip somewhere new, he is the first to grab his jacket and the car keys. Forrest is a devout fan of coffee ice cubes, disco music, reading tarot cards and the unicorn emoji. If by chance, rush-hour traffic, snow storms, and sock-eating washing machines were a thing of the past, he'd be okay with that.