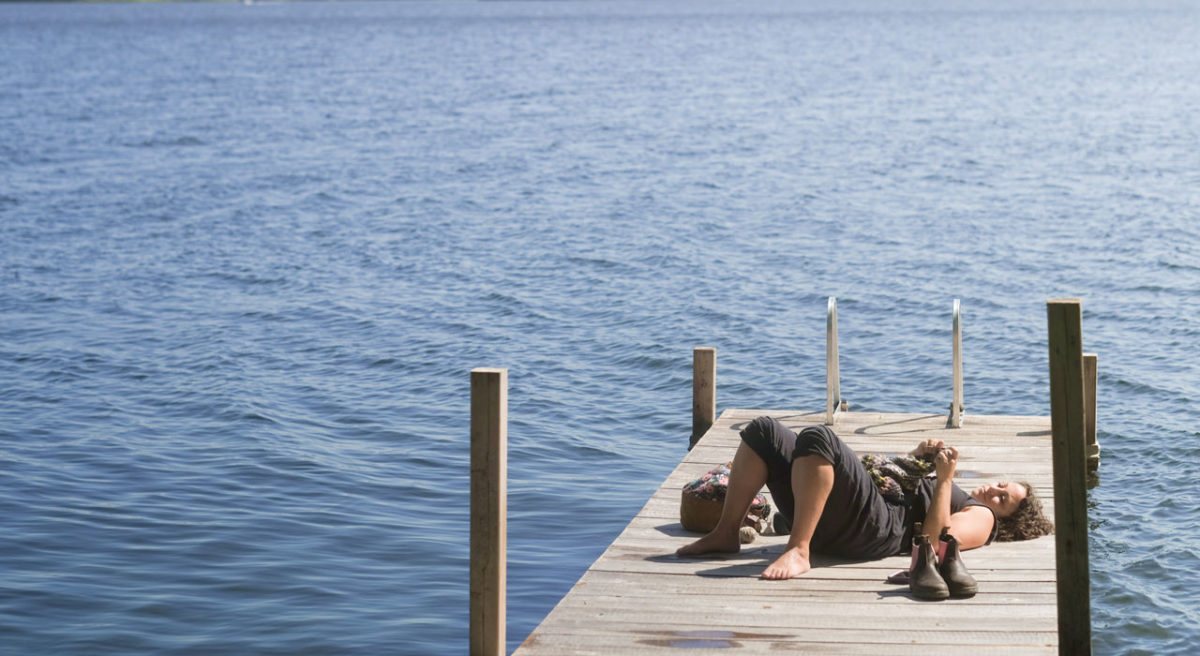 Photo Credit: Kathy Cadigan
Is this a dream? We get that question a lot. Another question often posed as the weekend comes to an end: can we please stay, just a few days longer? Well, kids, you heard it hear first. We have a BRAND-NEW option for you that we are rolling out here:
You can now register for a FULL WEEK of Squam!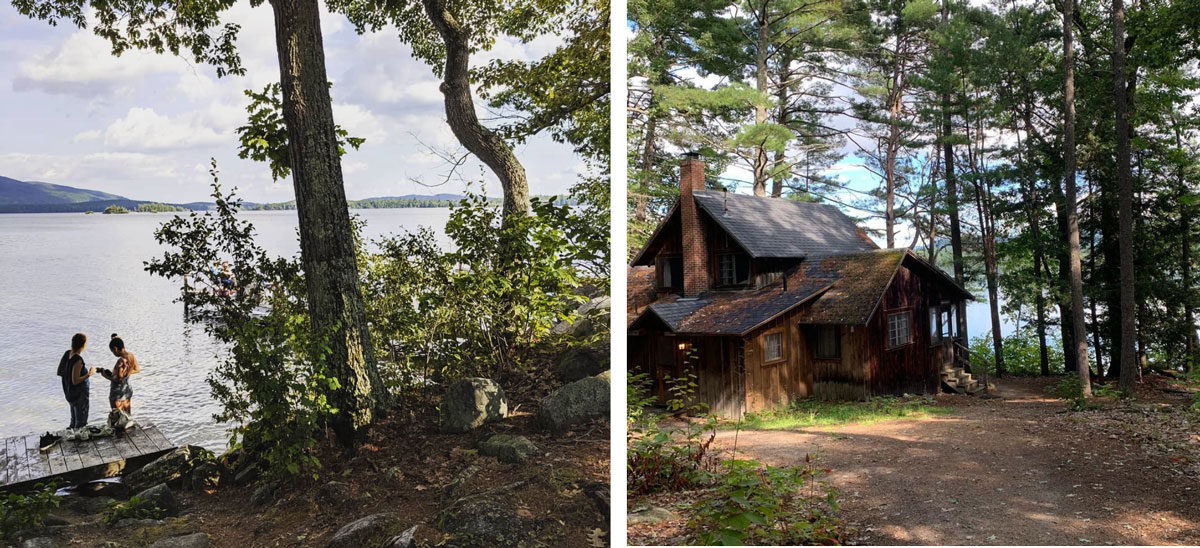 Photo credits:  Ellen (left), Natalie (right)
During these extra days there will be time and space to integrate all of the experience– the classes, the conversations, the thoughts, ideas, dreams, visions, plans, ALL of it– as well as to do the things you didn't have time enough for over the weekend– perhaps take that swim out to the Yard Islands, go for a hike, finish one of the projects you started or simply hang out, drop off, sink in to the magic that is being in these quiet woods and deepening the connection with your own breath and heartbeat.
Of course there will also be some wonderful extras on hand for you if you are someone who prefers to have some structure to your days. If you sign up for the full week offering, all of the following will be available to you:
a mini Into the Mystic workshop with Elizabeth Duvivier and Colleen Attara. In this mixed media class, Elizabeth and Colleen will be guiding you through a series of exercises and explorations that are designed to expand your sense of fun, your ideas about possibility and to make some wonderful work grounded in spirit, joy and personal expression.
a pontoon boat tour of Squam Lake
an open studio that will be available to you 24/7
bonfire
yoga
plus lots of extra goodies to be revealed
Mostly, this about stretching out and sinking in to the restorative energies in whatever way calls to you most.
This offer is available ONLY until January 15, 2020. After that date, the option to extend your stay will no longer be available.
Please see below for important details + FAQ for registration: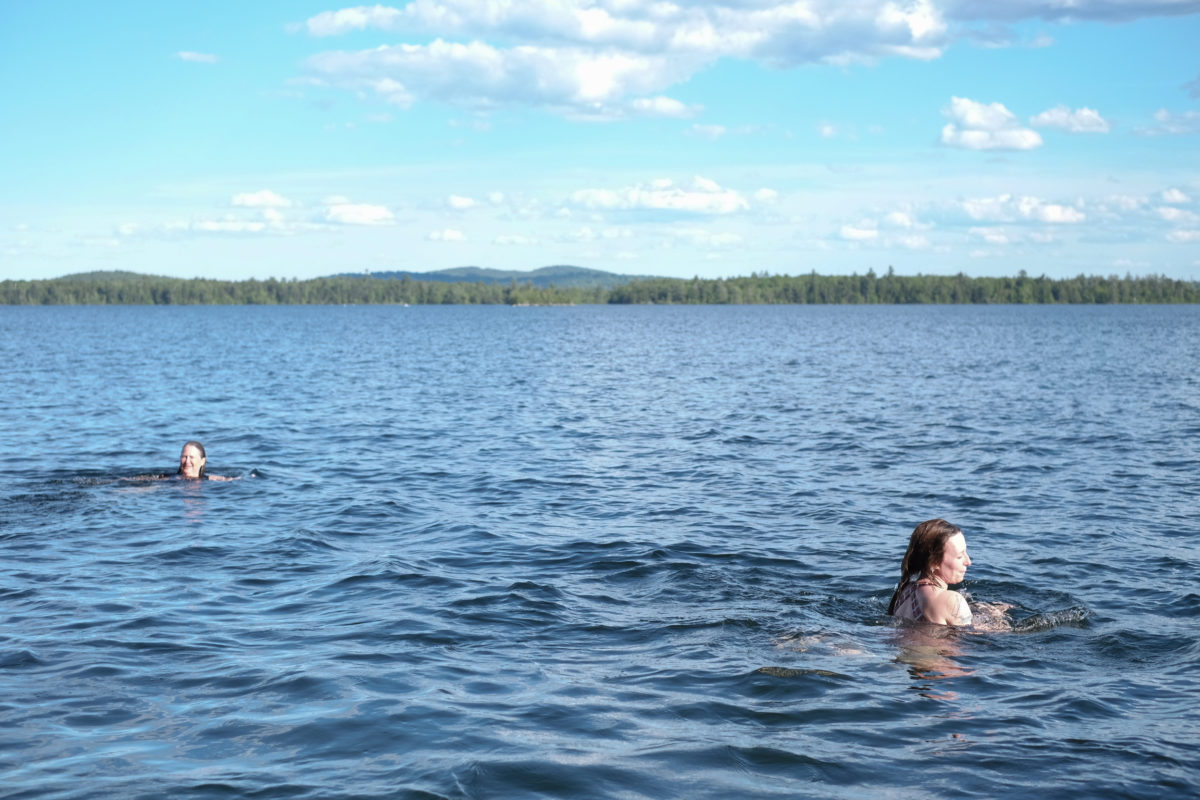 photo credit: Kathy Cadigan
FAQ
What's included?
The Full Week Retreat includes everything in the Standard week PLUS exclusive EXTRA's on Monday, evening events, 6 nights lodging, and a full meal plan.
Where will I be staying?
All Full Week attendees will be staying in cottages with other Full Week attendees. If you're part of a group that would like a private cottage for the Full Week, at least 2/3 of your group must be registered for the Full Week retreat. If there is a group you would like to stay with, please appoint a group leader to email Mindy at mindy@squamartworkshops.com with the first and last name of every person in your group no later than Monday, December 16th. 
Can I transfer my place to the Standard Week, if I originally chose the Full Week Retreat?
Unfortunately, once registered, we are unable to transfer your place to the Standard Week retreat. Thank you for your kind understanding.