Iroquois Inspiration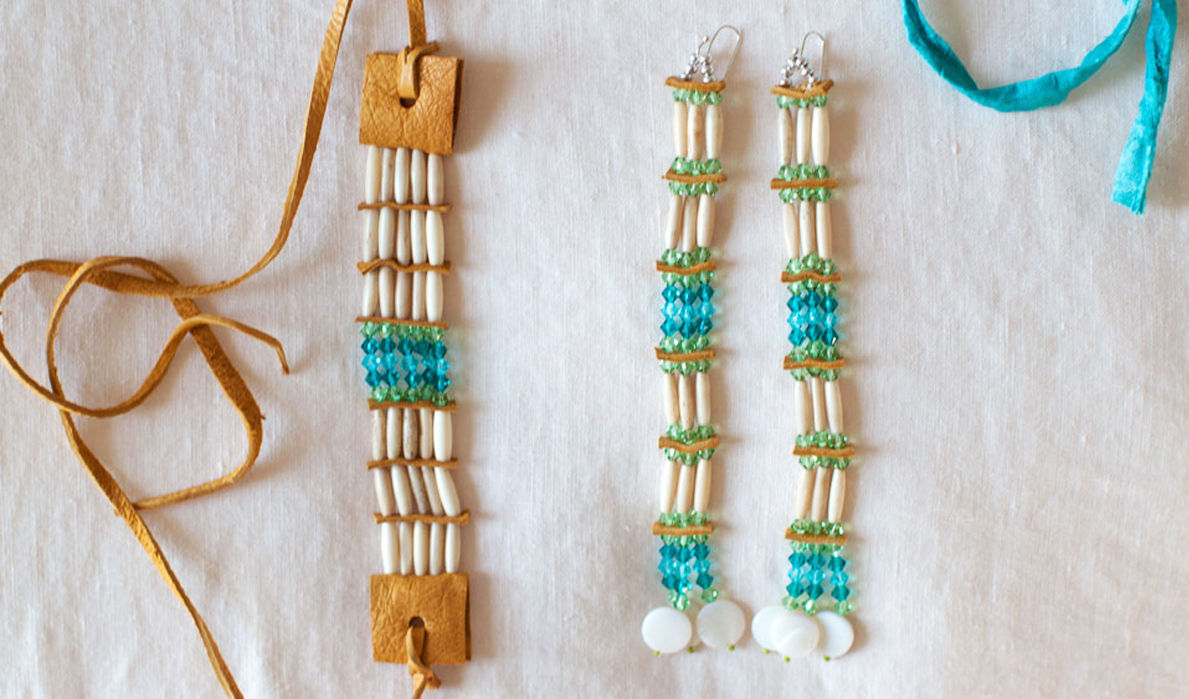 Offered:
Saturday, July 18th
Experience level: All Levels
"Our designs are like stories, thoughtfully woven into our dress. In this way my creations hold certain power. They capture our personalities, desires and identity at this particular moment in time.

They invite us to explore and honor what it means to be Haudenosaunee and Indigenous today." – Niio Perkins
In this beautiful offering from designer Niio Perkins, you will learn a specific approach to hand-beading and create your own matching set of Iroquois inspired earrings and bracelet. Niio will walk you through how she adds a modern twist to traditional materials and techniques. This is a tremendous honor as the Haudenosaunee tribe (People of the Longhouse) are very careful about who they teach their methods to in order to protect their lineage from cultural appropriation and to uphold the precision of their art.
In addition to sharing how nothing goes to waste in the traditional design process (use of scraps of leather, bone, shell, natural materials), Niio will also teach you about the Haudenosaunee and their legacy of cultural expression through design. Learn how everyday, natural supplies can be incorporated into extraordinary and meaningful art.
"Our creations hold a certain power. They invite us to explore, honor, and express our innermost selves."
Kit fee: 25 USD
Materials:
CLICK HERE
for downloadble Materials PDF.