Hoop Dreams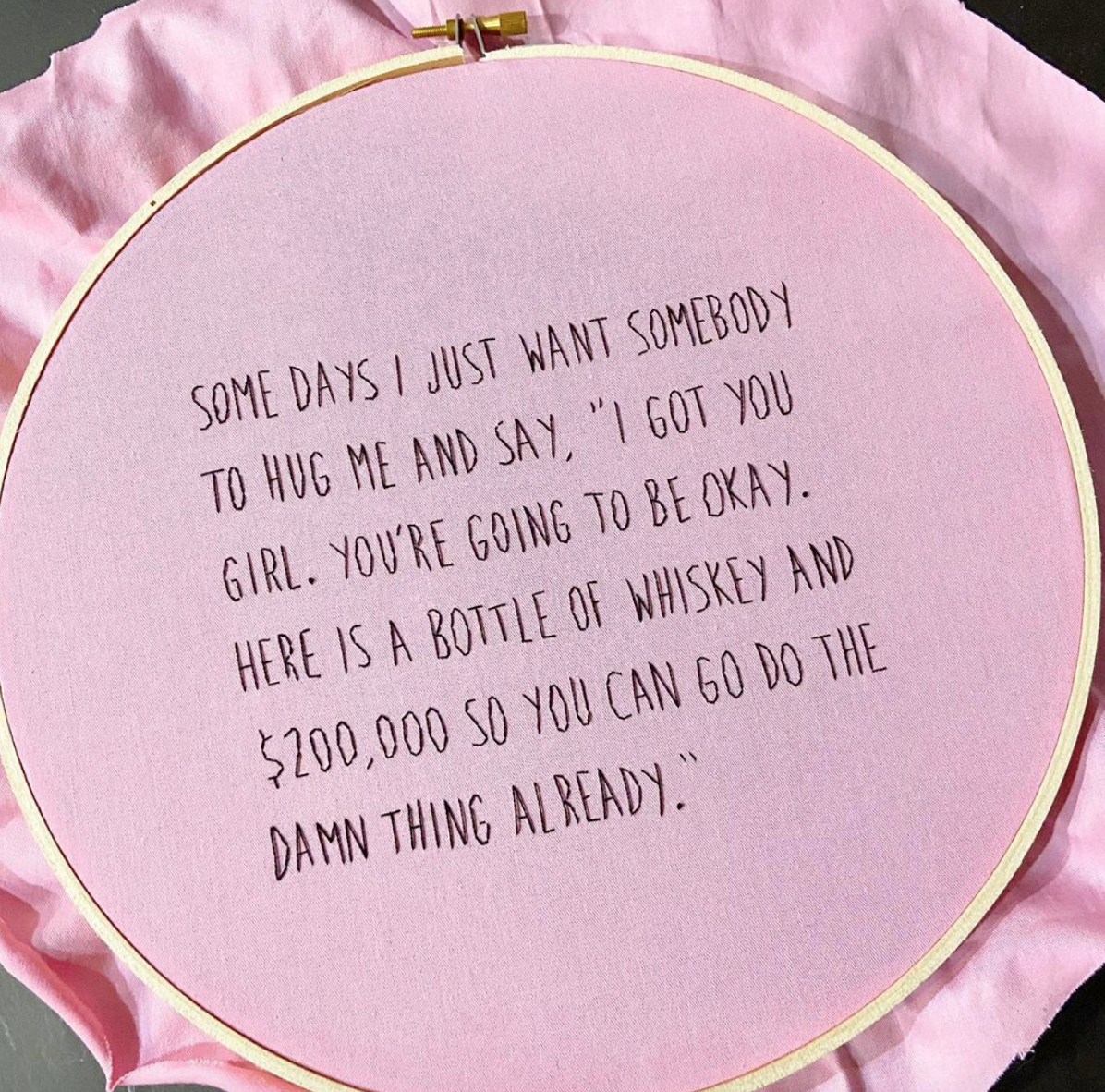 Offered:
Saturday, July 18th
Experience level: All Levels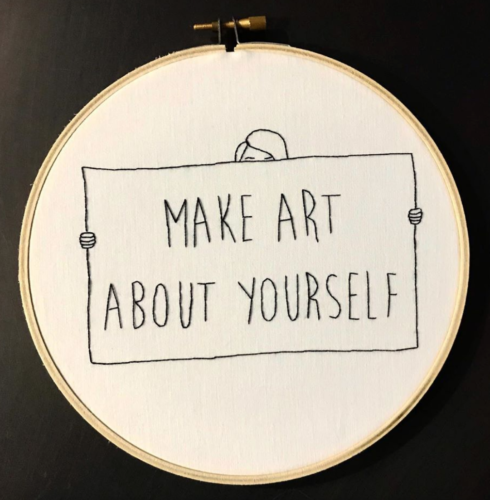 In this workshop we will be stitching a pattern that Shannon created specifically for our Stitched Together gathering. Steeped in the spirit of what connects us — a love of craft, laughter, and the power of an intentional community– Shannon's pattern will have the sass and fresh originality she is known for.
Versatility is the name of the game here as all levels of stitchers will find this offering to have something waiting just for them. Beginners will have the platform they need to get fluent in the basics and build their confidence. More experienced folks will find that Shannon has added in some fancy stuff that gives their skills a chance to be flaunted.
As Shannon is both an artist and activist, this workshop will lead you through the natural steps to craftivism and explore all the myriad ways we can use our creativity to show up in the world and help to address those issues most important to us. The first part of class will focus on pattern and technical instruction followed by a vibrant and inspiring conversation about the role craft can play in community development as well as how to create safe spaces for having hard conversations.
Kit fee: 18 USD
Materials:
CLICK HERE
for downloadable Materials PDF