Mizuna Magic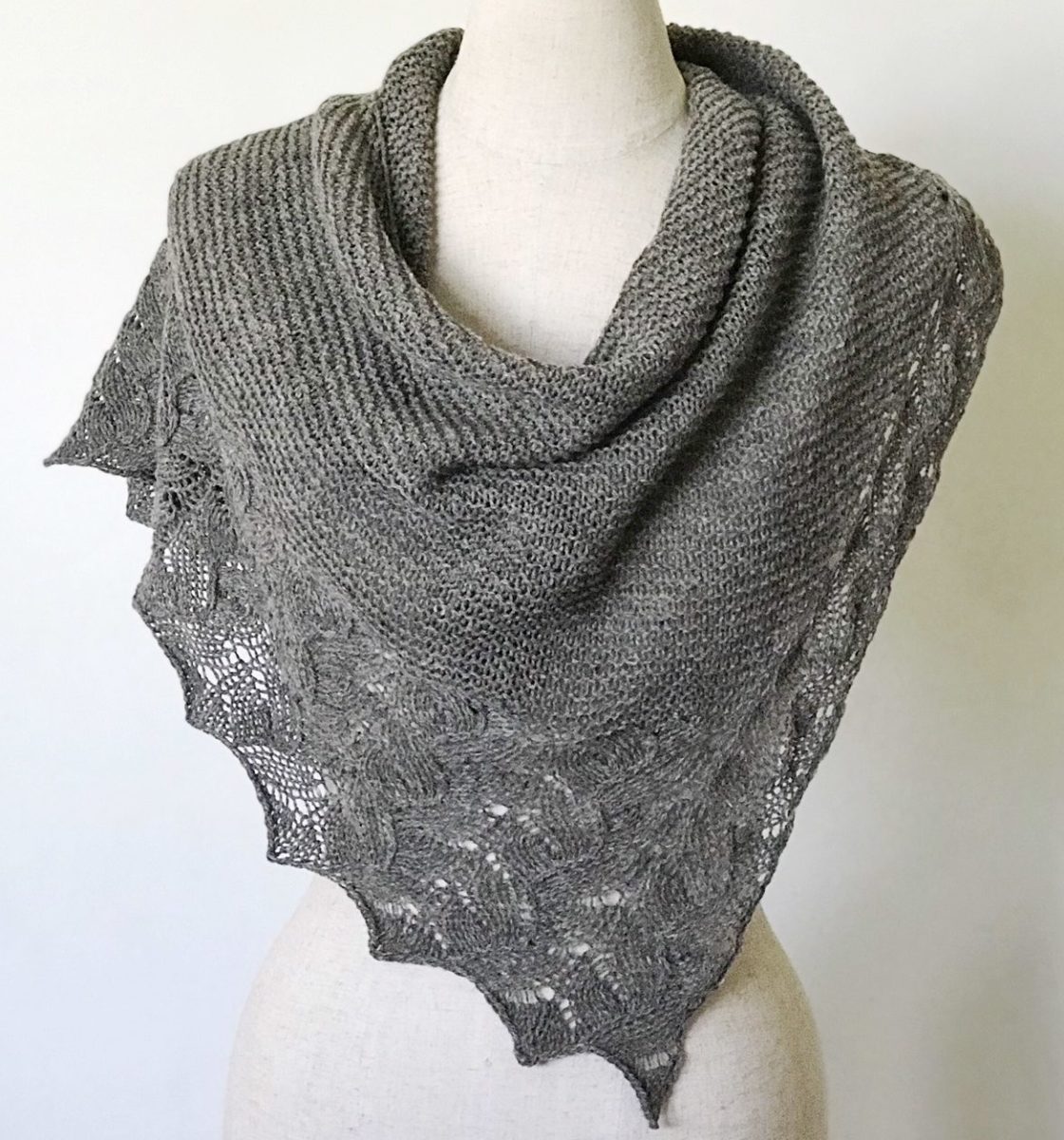 Offered:
Thursday June 4th
CLOSED

Friday June 5th
OPEN
Experience level: Advanced Beginner // Intermediate
Why do we love shawls so much? It can't be simply the comfort and ease they bring when we need a bit of warmth. It must be the lofty quality that they bring to any ensemble (pajamas included!) that elevates our spirit. There's something uplifting and elegant when we have a shawl draped across our shoulders and this is particularly true for the modern designs like this one: the Mizuna.
If you are partial to shawls, this is a particularly lovely one to add to your repertoire. If you are looking to expand your knowledge of shawl making, this class will give you so many tools to carry forward to other projects. Plus– you will have this beauty to toss around your neck which is a pretty simple way to dress to impress.
From a technical perspective, Mizuna is an asymmetrical triangle shawl with a garter stitch body. You will work it from one point down and out to the edging which is an exquisite lace motif.
The workshop will focus on knitting a mini version of the shawl so that you can learn all the construction details with Angela right there to guide you and answer any questions. Of course, Angela will also share her favorite tips and techniques for you to be successful knitting your most gorgeous version of the Mizuna Shawl.
For this class, students should be familiar with:
– Cast on
– Knit and Purl
– Yarn Over
– Increases and Decreases
– Bind off techniques
Kit fee: 8 USD
Materials:
CLICK HERE
for downloadable Materials PDF.