DIY Socks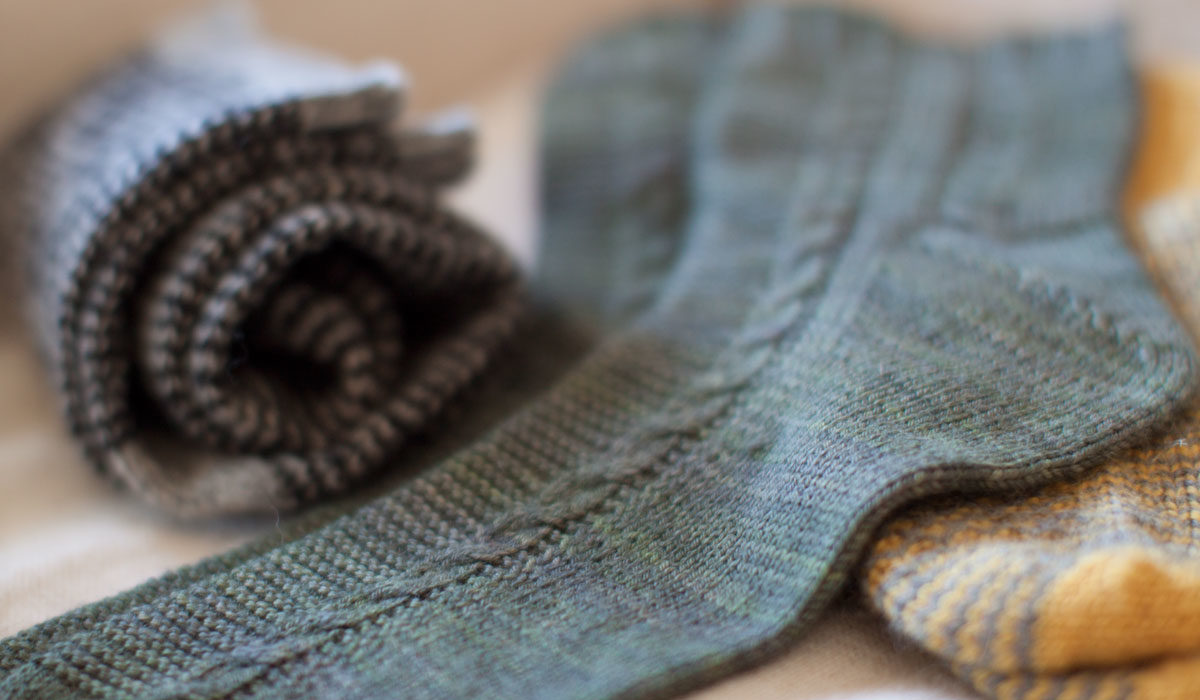 Offered:
Thursday June 4th
CLOSED

Friday June 5th
CLOSED
Experience level: Intermediate
Take a moment right now and picture your perfect hand knit socks. Will the yarn be smooth and soft or are you craving something that will be rustic and hard wearing? Do you want to look down at your feet and see cheerful pops of color or, are you wanting something more subtle, a natural shade to slip on every day? What about texture? Cables? Lace? Maybe the satisfaction of colorwork stretching up from your toes?
Now, imagine each of those chosen elements coming together in a pair of handknit socks that fit every curve of your uniquely shaped feet.
YES. That is what I am talking about:
together we are going to create spectacular socks knit to fit.
Join me in a sock knitting adventure to create YOUR perfect pair using techniques that allow you to custom-fit each part of your sock creation. This is self-love knitting at its finest! If there were a theme to this class, it would be: options. In this class, you will learn
multiple toe up cast on techniques

how to accommodate your instep, arch, and ankle shape

how to create a fitted heel that feels tailor-made every time you slip it on. 

For those who love to knit top down, I'll also teach you a grafting technique to replace Kitchener Stitch, too!
Together we will create your ideal sock recipe (there will be math– but trust me, it will be worth it!) You are going to leave this class with YOUR ideal sock to make again and again as well as the tools to modify that base style anytime you want. Better yet, Marce will share with you why she loves to knit socks with non-superwash wool, such as Brooklyn Tweed, in the hopes that you will also love the many nuances of woolen socks.
NOTE: This class is designed for knitters with intermediate knitting skills.
Basic sock knitting experience (cuff down or toe up) is required.

Students should know how to knit in the round using the magic Loop knitting technique or knitting in the round with double pointed needles.

Students should have experience knitting various types of increases and decreases, and have a basic understanding of how to knit simple short rows.
The class is formatted in a hands-on/workshop style, so bring your yarn, needles and notions, and get ready to have some fun!
Kit fee: 0 USD
Materials:
CLICK HERE
for downloadable Materials PDF.