Enchanted Wonderland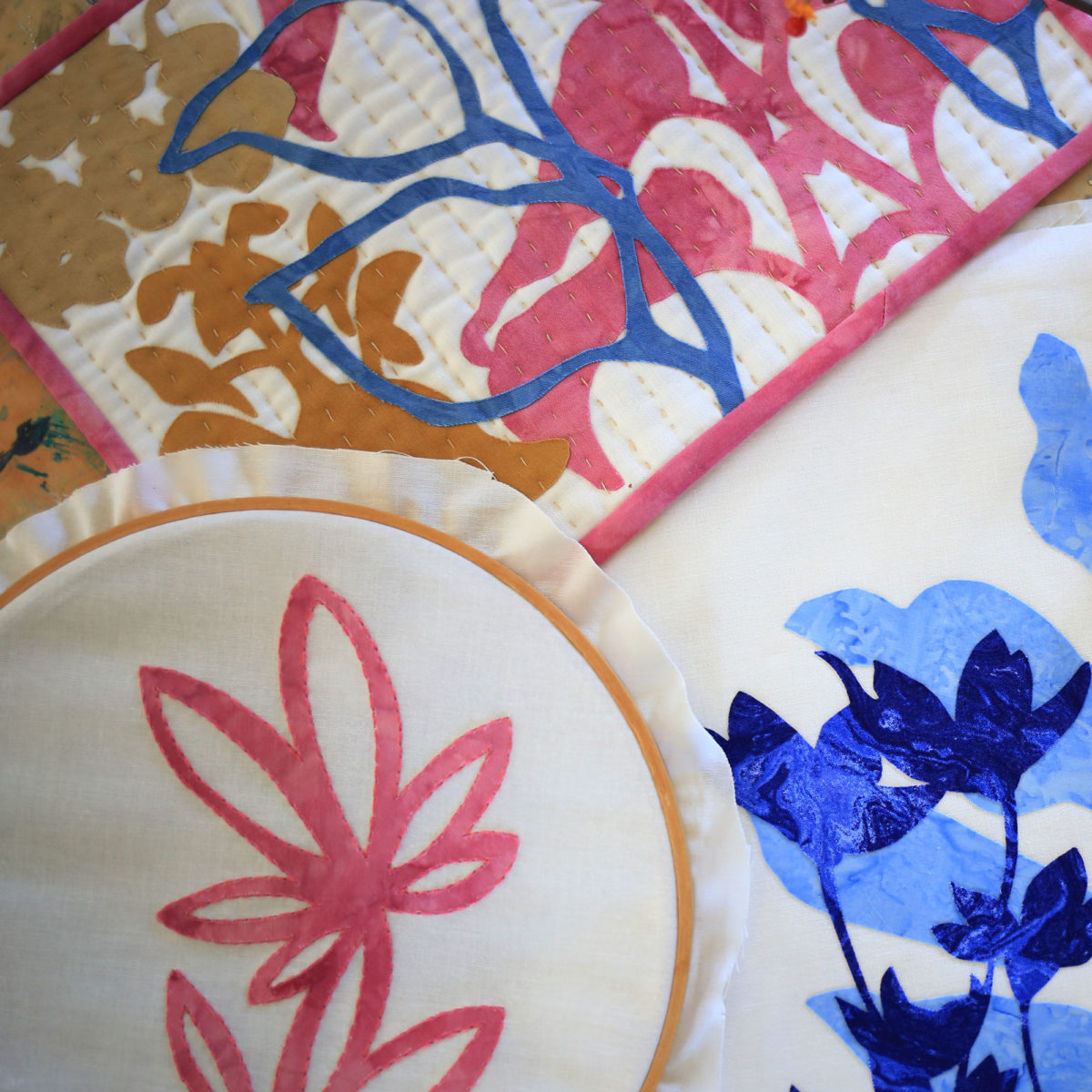 Offered:
Thursday June 7th -- OPEN

Friday June 8th
CLOSED
Experience level: All Levels*
Do you remember the story of Matisse and how he came to create his revered paper cutouts from the confines of his bed? Yes— despite being forced to stay in a bed or wheelchair due to illness, Matisse invented an entire world with paper and scissors.
As he once explained, 'You see as I am obliged to remain often in bed because of the state of my health, I have made a little garden all around me where I can walk… There are leaves, fruits, a bird.' Matisse's work was transformative in so many ways and, in this workshop, we are going to tap in to some of that very same magic.
Textile artist and quilter Tierney Barden has developed a unique technique that she will be sharing with you. Exciting results happen when we allow ourselves time to play, and this is precisely what is waiting for you here.
Imagine creative paper cutting leading to an original textile collage,
a story told in your own voice.
In this class, we will step away from this busy world and welcome questions like "what if?" and "why not?" Using a few simple tools and techniques, we will bring to life fantasy botanicals, perhaps sprinkling in a few meaningful words or anything else you might dream up. Each will be an exquisite celebration of your unique hand inspired by the natural world right outside our cabin door…
From paper cutting to textile collage, Tierney will guide you through each step. While you very well may finish a piece by the end of class, this workshop is more about the process than it is about a finished project. Tierney will be sharing her gorgeous hand dyed fabrics; however, you are welcome to bring a few pieces of fabric that you might want to incorporate into your textile collage. And for anyone who'd prefer not to draw on their own, Tierney will have easy-to-use templates on hand.
No doubt, your enchanted wonderland will find its way into a frame, mini quilt, art journal or book cover, or will inspire your card making, printmaking or textile designs. Our day of creative paper cutting could be addictive – see where it takes you!
Kit fee: 15 USD
Materials:
CLICK HERE for downloadable Materials PDF. Kit Fee includes access to Tierney's paper selection, abundant hand-dyed fabrics, and templates for paper cutting.