There are people in this world who just amaze. They AMAZE and dazzle me. SARAH GREENMAN is one of these people. If you listen to this glimpse of her story that we touch on in this call– which is truly the littlest glimpse of SO many lifetimes this woman has lived in one lifetime–  you will see what an exceptional spirit Sarah has.
I can't even.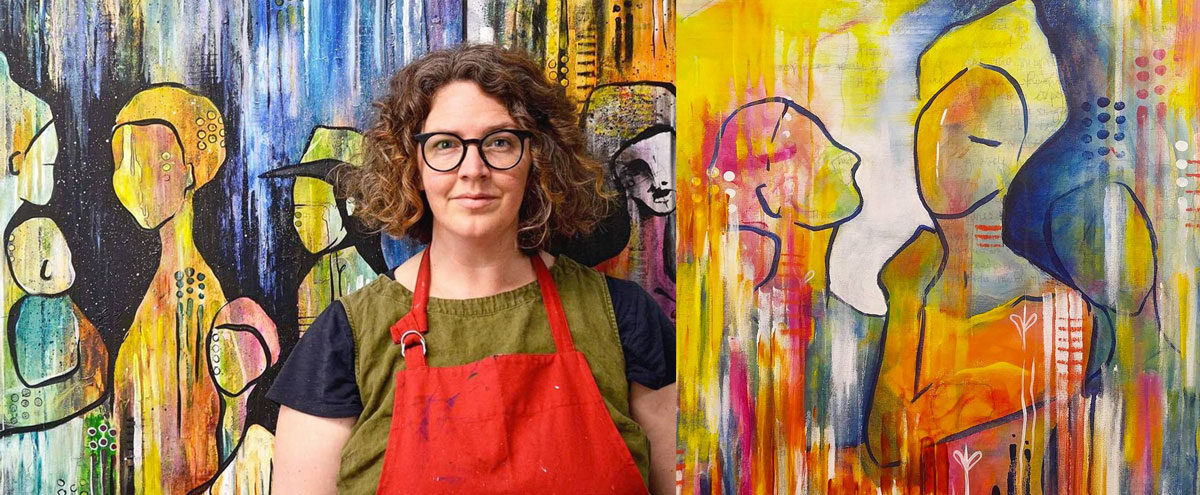 I met Sarah years ago at Squam as she and her beloved mom Connie (another amazing human!!) would come to the retreats together in order to carve out creative, restorative time and have some mom/daughter mojo. So super cool!
And, as you will hear (not only does Sarah have a gorgeous ready for radio voice) she is a wildly, diversely talented artist who has both a play running this Spring as well as an Art Show of her paintings going up. She is so prolific you might imagine she gets to focus on her art 24/7 but this is the kicker: she has a husband and two sons.
More to the point, her younger son has come into this world with the most staggering of health issues which has required Sarah and her husband to navigate some of the most harrowing challenges no parent ever wants to face. May I add that they have climbed this mountain with a commitment to honesty, love which has meant that grace is wrapped around them every step of the way. Yes, they have and they continue to do so each, and every day.

I'll hush up now and let you listen to this woman I love and admire so deeply, the honey-throated, heart of gold Sarah– but do enjoy more of her artwork below!
xo, Elizabeth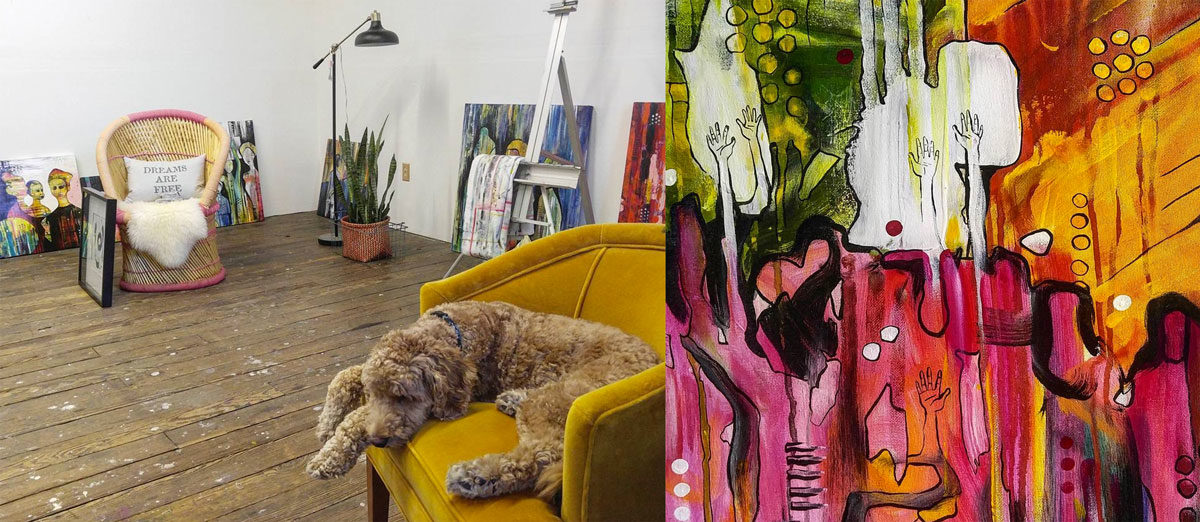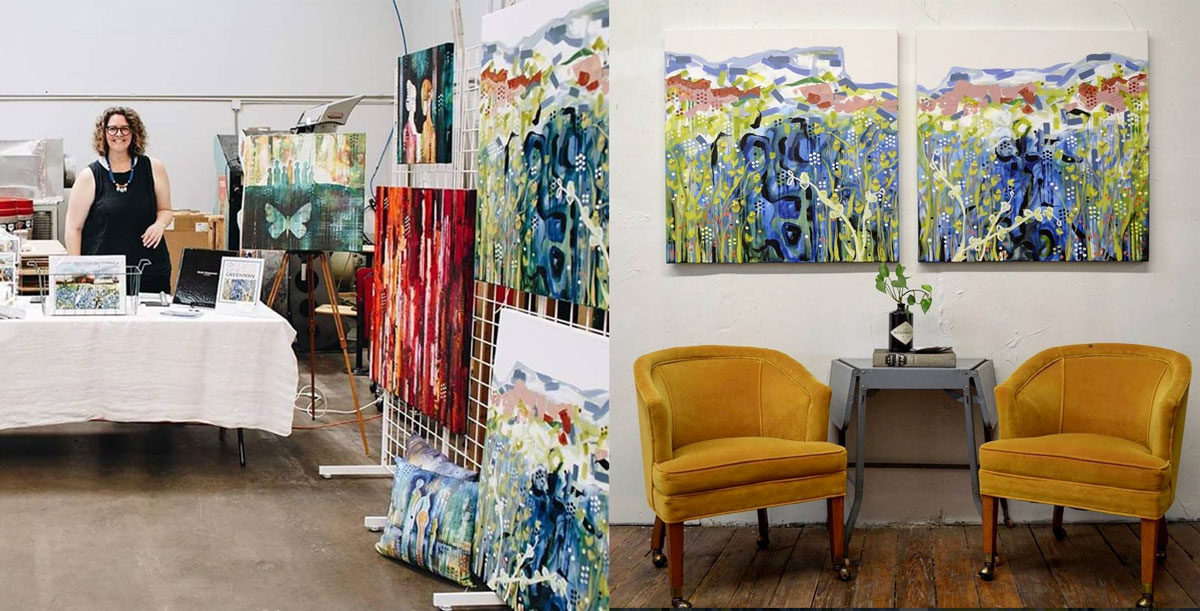 All photos courtesy of Sarah Greenman