World traveler. Maker. Author. Animal lover. Yogi. Passionate.
These are some of the words I would surely use if I had to sum up what I know about Camille DeAngelis. Most especially the word:  PASSIONATE.
Yes, she is a Scorpio so perhaps that fiery energy is a given, but the thing about Camille is she is passionate about EVERYTHING — food, history, literature, sewing, knitting — you name it. If it holds her interest, she will bring a fierce curiosity, creativity and intensity to her exploration of it.
As you can imagine, that makes for quite a few long conversations. In fact, we rarely can contain one of our conversations to less than an hour– but for today's chat on the dock we did just that. However, we did manage to touch on the topic of her latest book Life Without Envy, the writer's life, the prison of perfectionism, veganism, the pleasure and challenges of making your own wardrobe among other things.
Yes– she makes all her own clothes!
Those amazing sweaters? She knit them.
Those perfectly tailored dresses? She sewed them.

She does all this knitting and sewing for fun and play —
her day job is as author of six books and counting!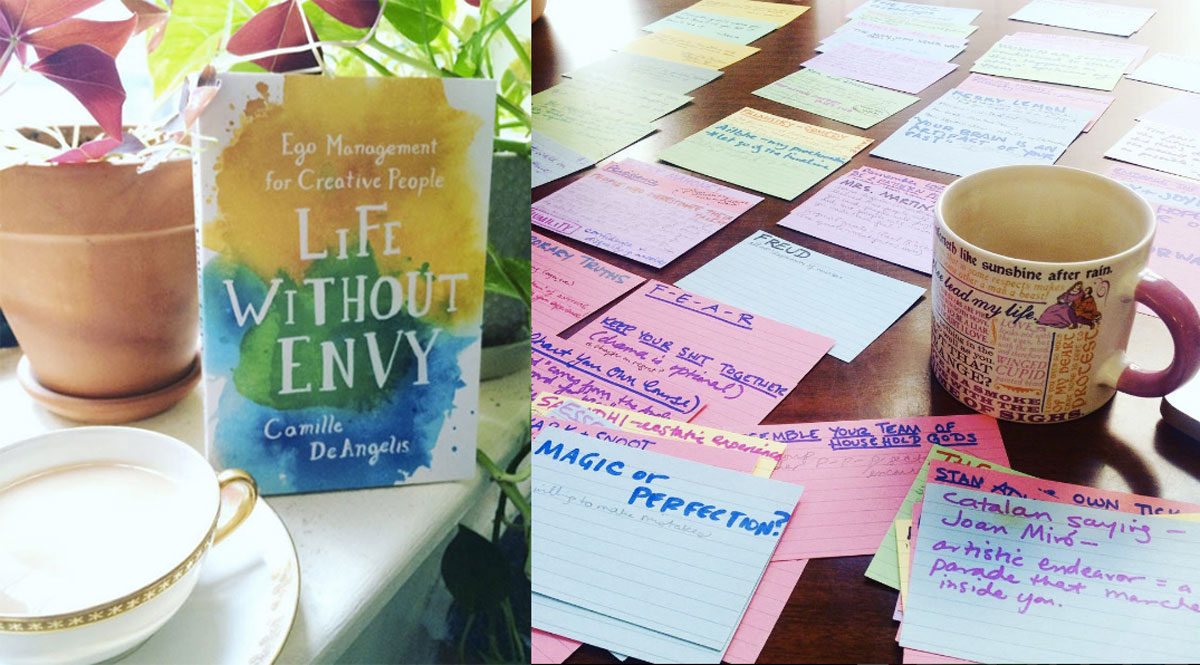 The conversation also wanders over to Camille's love of illustration and the heart-opening experience that she had in Kerry Lemon's drawing class at Squam. Below is one of the drawings that came out of the class she talks about.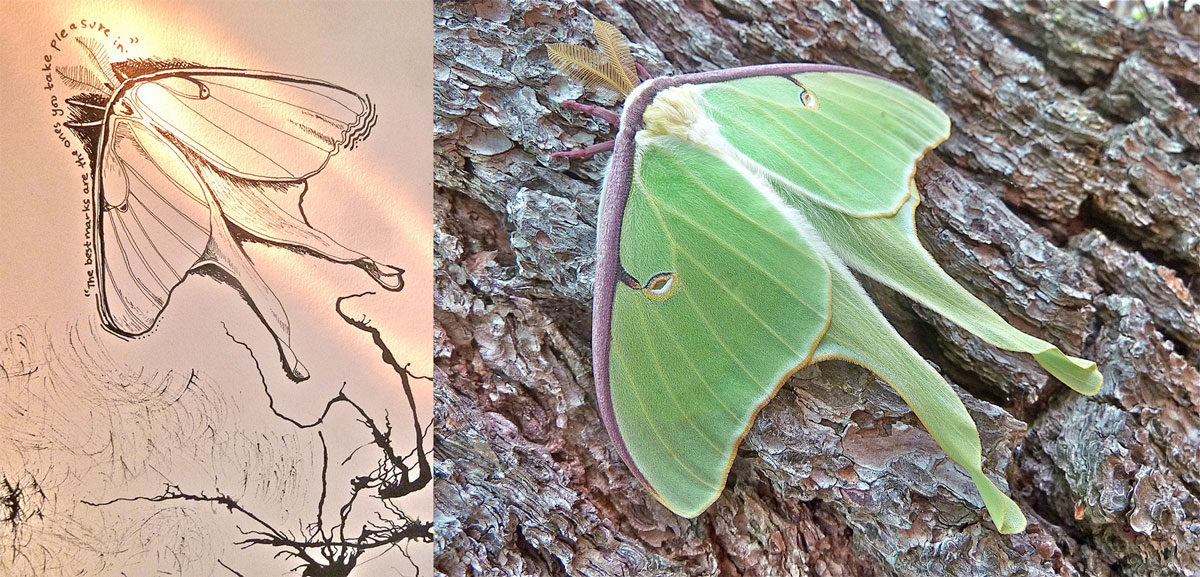 Oh hey– did I forget to say TALENTED? Hmmm, that should definitely be added to the list . . .
All photos courtesy of Camille DeAngelis