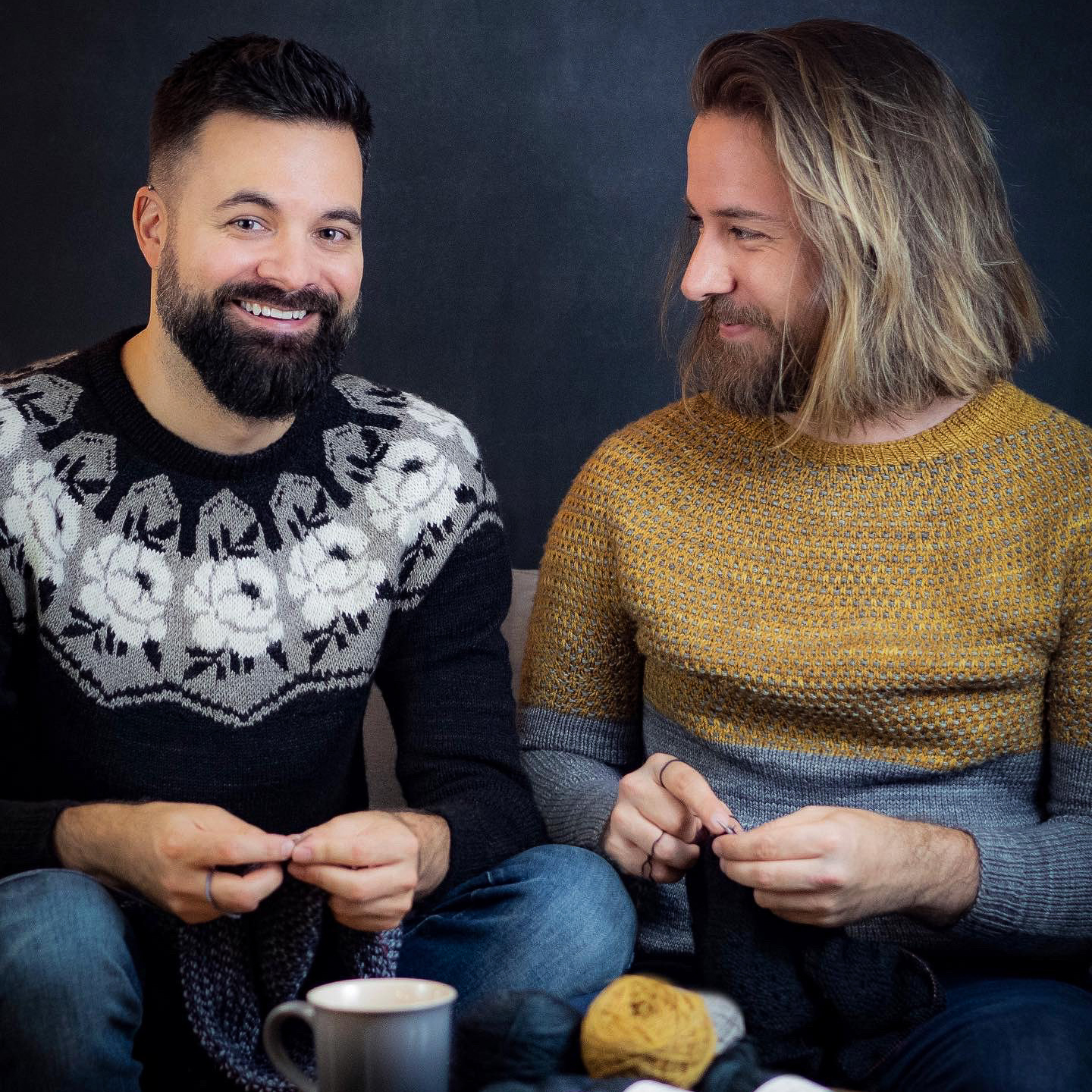 Maxim Cyr (Max) has something of a dual personality: by day he is a childrens' book author and illustrator, by night, he is a passionate knitter who launched his first pattern, the "For Fox Sake" sweater in December 2018. What he loves most is to insert one of his illustrations into a knitwear pattern which delivers a traditional look with a modern touch.

Vincent Deslandes, also known as "Delz", is the creator behind Designs by Delz. A self-taught knitter, he flourishes in the face of challenges and embraces learning new techniques as he launches into one knitting adventure after the other. His background as a professional translation editor as well as his love for mathematics and problem-solving, allow him to produce precisely written patterns that are intended for knitters of all ages, genders, sizes and skill levels.
When they aren't knitting, Vincent and Max also enjoy cooking, baking, video games and running. They live in Montreal, Canada, with their crazy, but SO adorable miniature pinscher Lola.