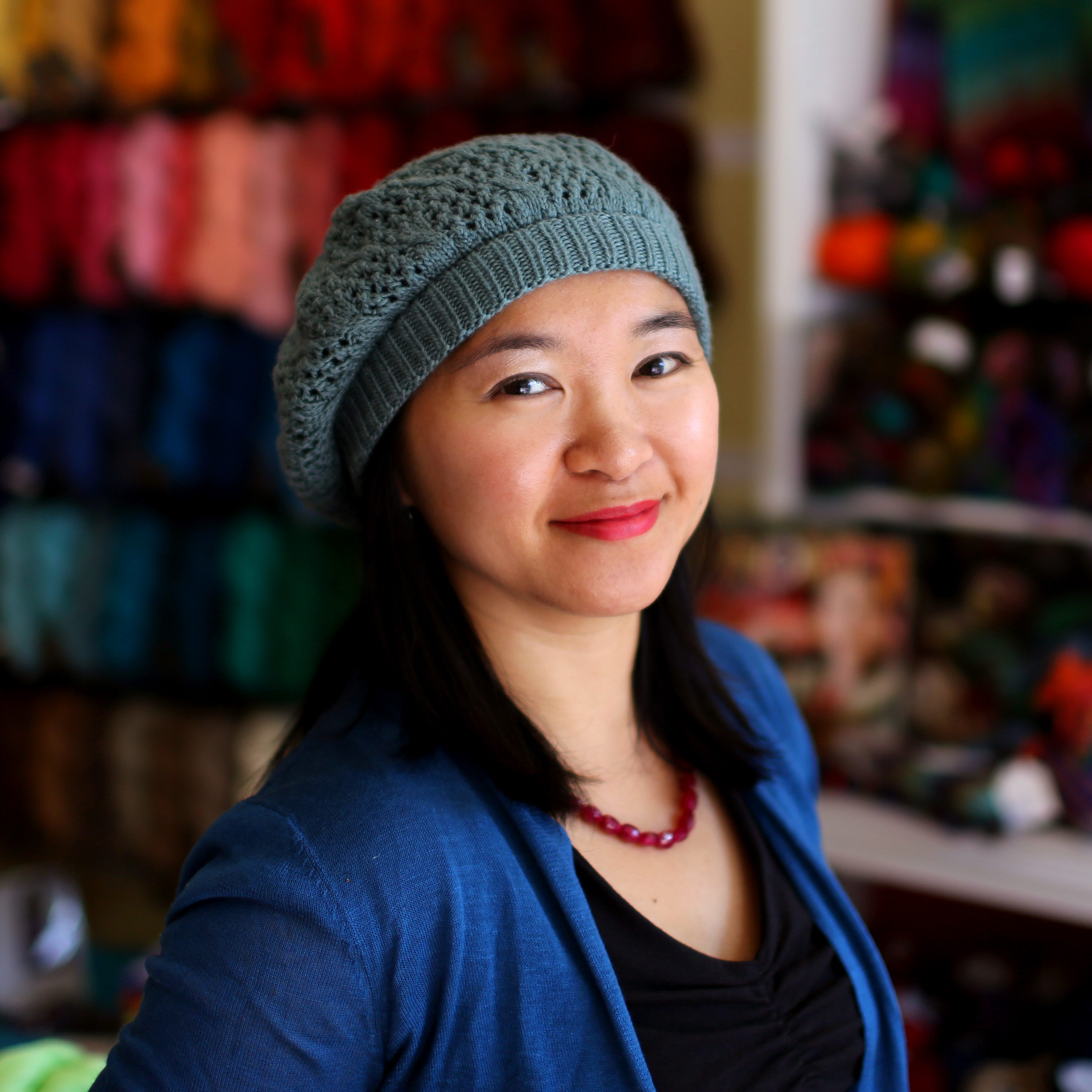 Angela Tong is a designer, instructor, mother and food lover living in New Jersey. She designs knitting, crochet and weaving patterns for numerous magazines, books and yarn companies.
She is a certified knitting instructor and enjoys teaching knitting and weaving classes online for www.mybluprint.com and Interweave and at yarn stores and fiber retreats.
In 2019, she became a brand ambassador for Mirrix Looms. She has never met a craft that she didn't like.