Spring Day Shrug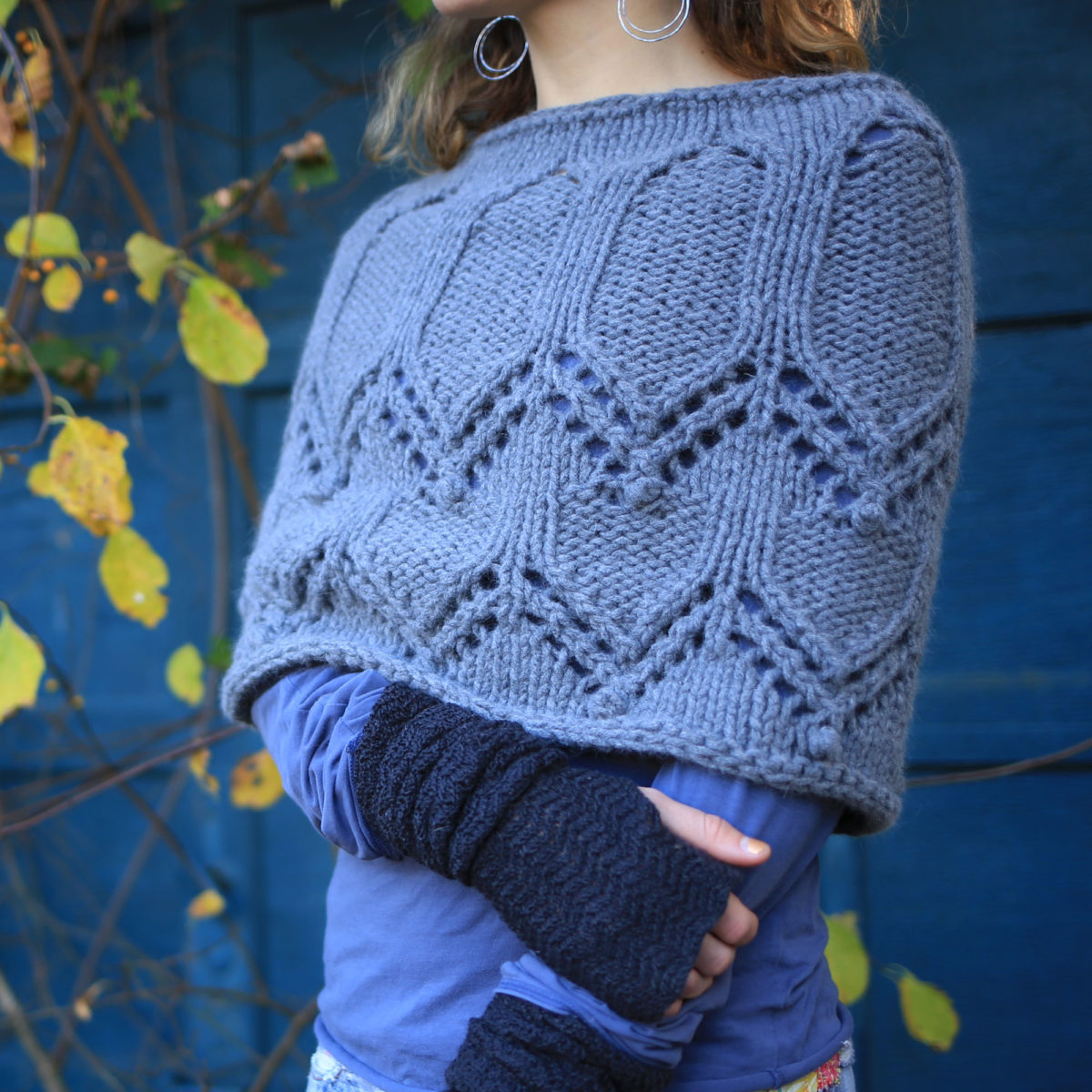 Offered:
Thursday June 7th
Friday June 8th
Experience level: All Levels*
What's on the needles in this class is the perfect transitional shrug– you know, for those early spring days when you want to step into the grass barefoot but there's still a crispness in the air. And, get ready — this one-of-a-kind piece may flip your concept of lace onto its head. If you think of lace work as teeny-tiny and knit in the most fragile of fibers — this class is going to give you a chance to think again. Of course lace can be delicate– but it can also be fabulously dramatic and rather show-stopping when knit with a chunky yarn.
Don't be concerned if knitting lace with big, chunky yarn and big, chunky needles feels a bit foreign. Beatrice will guide you through the pattern as she shares her top tips and tricks. In addition, you will also learn how to make bobbles and other fun detailing to really personalize this garment and make it your own.
Best of all, you might be delighted at how quickly this shrug knits up which leads us to think of multiple gift-giving opportunities with this one pattern.
Kit fee: 5 USD
Materials:
CLICK HERE
for downloadable Materials PDF. If you find yourself being a tighter or looser knitter, we do recommend that you bring needle sizes ranging from US11-US15 to help you obtain gauge.